Are Your Reps in Control of Customer Experience?
Remaining competitive and relevant today means retailers must be able to deliver personalized, seamless shopping experiences. Customers have many choices and will choose retailers that make them feel known and valued. Empowering your customer service team is a critical component of your brand delivering personalized attention that solves actual problems at the right time.
Whether you call them customer support, customer care, or call center representatives, these individuals are an extension of your in-store retail associates and your brand. Empower the representatives to move off script and to make decisions that will do right by the customer to increase satisfaction, sales and retain customers.
Scripts don't solve problems, answer questions or close more sales. CSRs who are enabled to be advocates for the customer, who can bend policies to help a customer, who do something he or she was not even asked to do – show the brand cares about the customer.
Virtually all (96%) marketers agree that personalization advances customer relationships. Eighty-eight percent say they've realized a measurable lift in business results from their personalization campaigns.(Forbes, May 2016)
What Every Customer Service Rep Needs
At a very basic level, the behind the scenes customer support reps need to be able to control whatever situation comes their way. They require complete visibility to the customer to be successful. Reps need a system that provides a 360-degree look at the customer's purchase history, inventory available to promise, and order tracking.
Reps should also be well-trained, both on the systems as well as with soft skills such as empathy, problem solving, interpersonal skills and negotiation. Omniscient reps are successful team members, often saving the retailer from delivering a bad customers experience and making recommendations that close additional sales.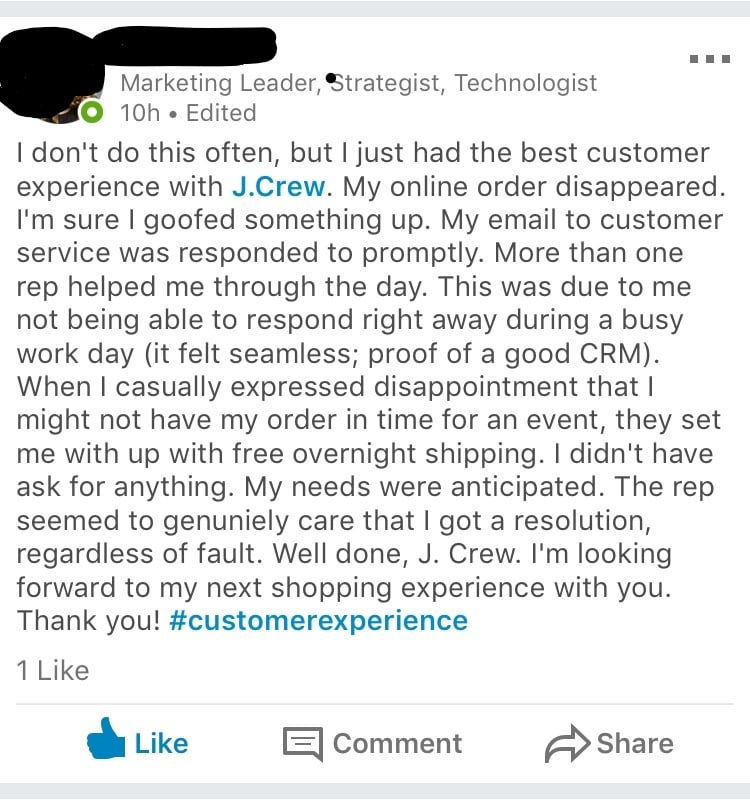 6 Tips for Customer Service to Contribute to Personalization Efforts
Beyond visibility and interpersonal skills training, customer care reps can also participate in company personalization efforts to enhance customer experience. Below we've listed six of many strategies your organization can enable within your customer support department, beefing up the role the rep plays in diffusing bad situations and improving satisfaction.
But, for your customer service team to be truly empowered, they need actionable data related to the customer. These 6 tips for customer service personalization are what today's leading technology can achieve for your brand.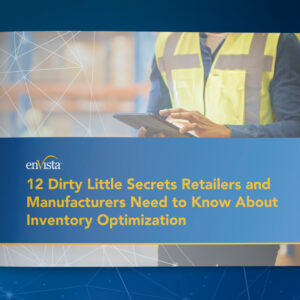 White Paper
Get the low-down on the secrets retailers and manufacturers need to know about inventory optimization.
Download
Tip #1: Give Your Reps Omni-Channel Visibility
A single view of the customer from store to digital to fulfillment and especially to customer service. How can CSRs delight customers, if they are blind to in-store and online activities? Reps also need the ability to see inventory across the enterprise to make exchanges and to upsell and cross sell. Having your order management system and point of sale system on a single platform provides a 360-degree view giving the rep full-view of history, order status and inventory. Typically, a CSR's success is driven by a cloud-based enterprise order management system.
Tip #2: Take Advantage of Casual Immediacy with Chat Solutions
Move over on-hold Muzak®. Chat is a growing means of supporting online customers both mobile and desktop – immediately – during the search and buy process as well as for answering post purchase questions and resolving issues. Chat is growing in popularity as the people continue to shift away from live phone calls and are looking for answers – now. According to Forbes, "chat support also presents a great opportunity to close sales."2
Tip #3: Give Your Reps Access to Your Loyalty Program
Greet and acknowledge the customer's status – acknowledge they are special and important to the brand. Provide customer service reps access to the customer loyalty program. Empower them to share with customers how many points they have and how many to the next level, provide details about upcoming targeted sales events, and promote loyalty across multiple channels, including social media.
Tip #4: Leverage Order Management Data to Execute Follow Up Notes
Sometimes "old-school" does it best, and nothing feels more personal than a well-timed note. Each time your representative solves a negative situation for a customer is a chance to delight on the next order.
Follow up with a personalized note from the representative who handled the complaint and make sure everything is on point on the following order with an invitation to reach out if there's anything your customer service team can do. The impact on your customer largely outweighs the effort of executing this tactic.
Tip #5: Empower Your Rep to Adjust Fulfillment Options
Give your customer service reps extra super powers. Does your system allow the customer to choose date ranges, cost or both when it comes to shipping options? Providing choice allows your customer to decide which is more important, time or cost. If the customer changes their mind, does your customer service team have a way to help solve their problem?
Tip #6: Provide Online Gift Receipts
Enable the gift giver to send a gift receipt for online orders and email the actual receipt to the purchaser. Take it a step further and enable the gift recipient to make easy exchanges and returns. Bonus points: if the customer has to call in for a gift receipt/return question, make sure your team is equipped to make the experience as frictionless as possible.
Evaluating Customer Service and Personalization? enVista Can Help.
Retailers of all sizes need to focus on empowering support agents to control customer interactions providing empathy and ultimately, solutions. Control delivers results.
We can help you empower your behind the scenes and front-end associates by providing the right processes and information to be successful. We map customer journeys, improve store operations, provide associate training, inform change management and more.
enVista has over 15 years of retail consulting experience and we've worked with many big-name retailers getting their store front and back operations in order. Our unified commerce platform is a next-generation solution uniquely and strategically built on a common platform to rapidly deliver a seamless omni-channel brand experience and optimal customer engagement. We will enable the many fulfillment options and the personalized shopping experiences your brand requires, and your customers expect.
Where are your personalization pain points? We can help you solve them. Let's have a conversation.