Cloud Computing is the topic du jour everywhere you turn in the press and analyst community lately, and for good reason. But, the real question is, what does it mean for enVista clients, and how do you stand to benefit?
Industry Shift Toward Cloud Computing
I recently attended Microsoft's World Wide Partner Conference in Washington, DC. The event was quite impressive with over 9,500 participants from around the world. The overall conference theme was "Cloud Computing." While the concept of cloud computing is not necessarily new, for a company like Microsoft where software revenue streams have been built on perpetual licenses, the fact that their entire Worldwide Partner Conference centered on this concept connotes a major shift in strategy.
Microsoft is building infrastructure, platforms and applications that are designed for the "cloud" and their partners are 100% behind them. For Microsoft, a company that spends $9 billion a year in R&D across its solutions (its next biggest competitor's R&D budget is just over $5 billion), their investment is significant and research-based. In other words, for Microsoft to justify and embrace cloud computing, it means the technology is here to stay, and it's where the industry is headed.
So What is Cloud Computing?
I like to think of cloud computing analogous to a big electrical grid or matrix. As a user, you buy what you need, when you need it. However, don't confuse SaaS (Software as a Service) with cloud computing. SaaS is the revenue model whereas cloud computing is the delivery mechanism.
(Click here for Wikipedia's definition of Cloud Computing and graphical representation below).


Cloud computing conceptual diagram
One of the biggest online CRM solution providers Salesforce.com uses cloud computing as their delivery mechanism while they charge end users a SaaS fee to use their application. Cloud computing should also not be confused with hosting an application. Hosting is simply outsourcing or putting your applications outside your company's firewall, like staying at a hotel that offers the same basic comforts of home. Cloud computing is multi-dimensional, whereby the application and database are designed to stretch across the platform, much like how plasma moves on your TV screen based upon the heat and energy you emit when you touch it. In a nutshell, cloud computing is infrastructure, platform and application services that are morphed based upon the energy (demand) required by the end user. You need more data storage, CPU, connectivity, memory, and end users, you got it.
Cloud Computing for Supply Chain
Cloud computing is most certainly catching on in the Supply Chain Planning and Execution space. Transportation planning systems like MercuryGate are leading the way; They have truly built a platform (grid) that end users (shippers, carriers, and suppliers) can plug and use. The next wave of solution providers are labor management solutions like Next View Software.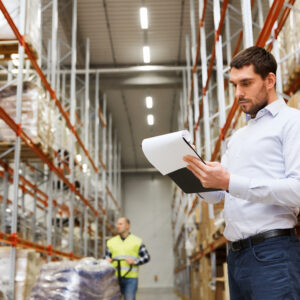 White Paper
Make the most of Microsoft Dynamics 365's Advanced Warehousing module and gain insight into the hidden treasures to unlock value.
Download
The Business Benefits
Scalability
Robust Functionality
Lower Total Cost of Ownership (reduced IT costs)
Globalization
Competitive Advantage
I found a company called Wine Management Systems in Santa Rosa, California that offers a compelling illustration as to the power of cloud computing. Using Microsoft's infrastructure, Wine Management Systems is providing tier-one wine making, compliance and distribution capabilities for small and large wineries. Cloud computing has allowed Wine Management Systems to provide Tier-1 wine making and compliance software not only to the small wineries but to wineries all over the world. Wineries within the United States (California, Pennsylvania, Iowa and Indiana), but as far away as Argentina are accessing Wine Management's solutions through cloud computing for a fraction of the cost, yet benefiting from a best-in-class solution.
Summary
In summary, industry leader Microsoft is rapidly moving toward cloud computing. Cloud computing is not a fad. Microsoft has the power and R&D to move the entire computing and application delivery market. Beware old school thinking perpetual license software companies. One of my favorite quotes by Jack Trout is, "Differentiate or Die." Microsoft has just thrown down the gauntlet and the Giant called Microsoft has awakened. For enVista clients, increased adoption of cloud computing within supply chain and enterprise applications will result in robust solutions with lower total cost of ownership that are scalable and support globalization.
If you are considering a solution implementation or upgrade, it may be beneficial to take a closer look at cloud computing. enVista will be demonstrating cloud computing supply chain and enterprise solutions at Booth #803 at CSCMP's Annual Global Conference (September 26-29th in San Diego, CA). Stop by to chat, and let's debate the merits of cloud computing.
Best regards,
Jim Barnes