With many stores opening early on Thanksgiving Day, spurred by consumer demand, it's obvious that meeting the needs of customers earlier is integral to retailers hoping for a prosperous holiday season.
Retailers can no longer risk having closed stores on Thanksgiving. Robert Antall, managing partner of Consumer Centric Consulting, puts it bluntly: "Opening on Thanksgiving has become a competitive necessity for most retailers. If your competition is open, you have to be open as well or lose market share."
But what does it take to make Black Friday a success?
Bargain Previews
Retailers understand that the months of planning that go into their Black Friday preparations are mirrored by bargain hunters keen to find the best deals. Retailers have begun Black Friday deals as early as the first week of November to tease customers before the biggest deals after Thanksgiving. Some offer sneak peeks at the Black Friday circular via social media to allow shoppers the chance to work on their shopping list ahead of time. It's working! Nearly $150 million was generated on the back of social media campaigns. Black Friday is shifting to Black November.
Promotions also entice consumers to try something different. Retailers will deliver additional savings to customers who use tap-to-pay services this year. And high priced tech toys, including laptops, tablets and 4K TVs are expected to reach record low prices, as the market has grown saturated with affordable options.
Taking Care of Employees
For many full-time workers, earlier openings on Thanksgiving come at a cost. It's also incurred by retailers who want to make the holiday as productive and happy as possible to a growing workforce. Companies strive to make the holiday a bit brighter for employees working on Thanksgiving and Black Friday, going so far as to offer holiday pay, Thanksgiving dinner on-site, merchandise discounts and shopping sprees.
There is a concerted effort to relieve full time workers during this time of year through seasonal hires as well. The biggest holiday retailers are already employing upwards of 70,000 seasonal and part-time workers. The good news for those workers goes beyond a timely income, as companies retain anywhere from 20-40 percent of seasonal employees.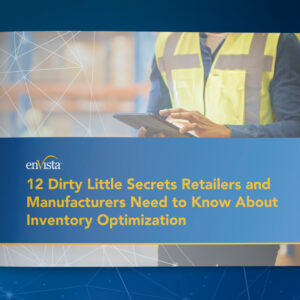 White Paper
Get the low-down on the secrets retailers and manufacturers need to know about inventory optimization.
Download
Omni-Channel Options
Though Cyber Monday still reigns in terms of e-Commerce, Black Friday is experiencing its own online shopping demands from customers using technology to order what they desire. However, customers are looking for more comprehensive buying options and support. The ability to buy online and pick up in-store or easily interface between coupon sites and websites is integral to customer satisfaction.
It comes down to employee training and supply chain foresight. Even seasonal staff should be aware of basic production processes, so they can aid in speedy delivery and purchase. As consumers grow smarter about supply chain and how best to receive what they want when they want it, it's imperative that a retailer's supply chain begins Black Friday preparations months in advance. It's why retailers are giving away competitive pricing earlier, beginning holiday sales sooner, and investing more in seasonal hiring practices and omni-channel integration.
Want to learn more? Click the button below to download our white paper, "The Five Ws of Inventory Sourcing and Allocation in Omni-Channel World."