Insights in the Supply Chain and Commerce Industries
With a record number of attendees, sponsors and speakers, enVista's third annual FUEL conference was a success! September 25-27, hundreds of supply chain, transportation, commerce and technology professionals joined together for a three-day physical and digital commerce executive summit, where they had the opportunity to expand their networks and share actionable insights about today's most pressing challenges in our complex and rapidly evolving market.
The conference included two keynote speakers, three panels, and 25 breakout sessions, centered around five distinctive tracks. Attendees could customize their FUEL experience by choosing which topic areas they wanted to focus on, mixing and matching to have the perfect blend of information that was most relevant to their organizational and professional needs.
The conference kicked off with a cocktail reception sponsored by ProShip, which allowed attendees to network and browse the exhibitor booths. The reception provided a versatile experience, featuring a taco bar and a fun surprise – Sophie the beer burrow!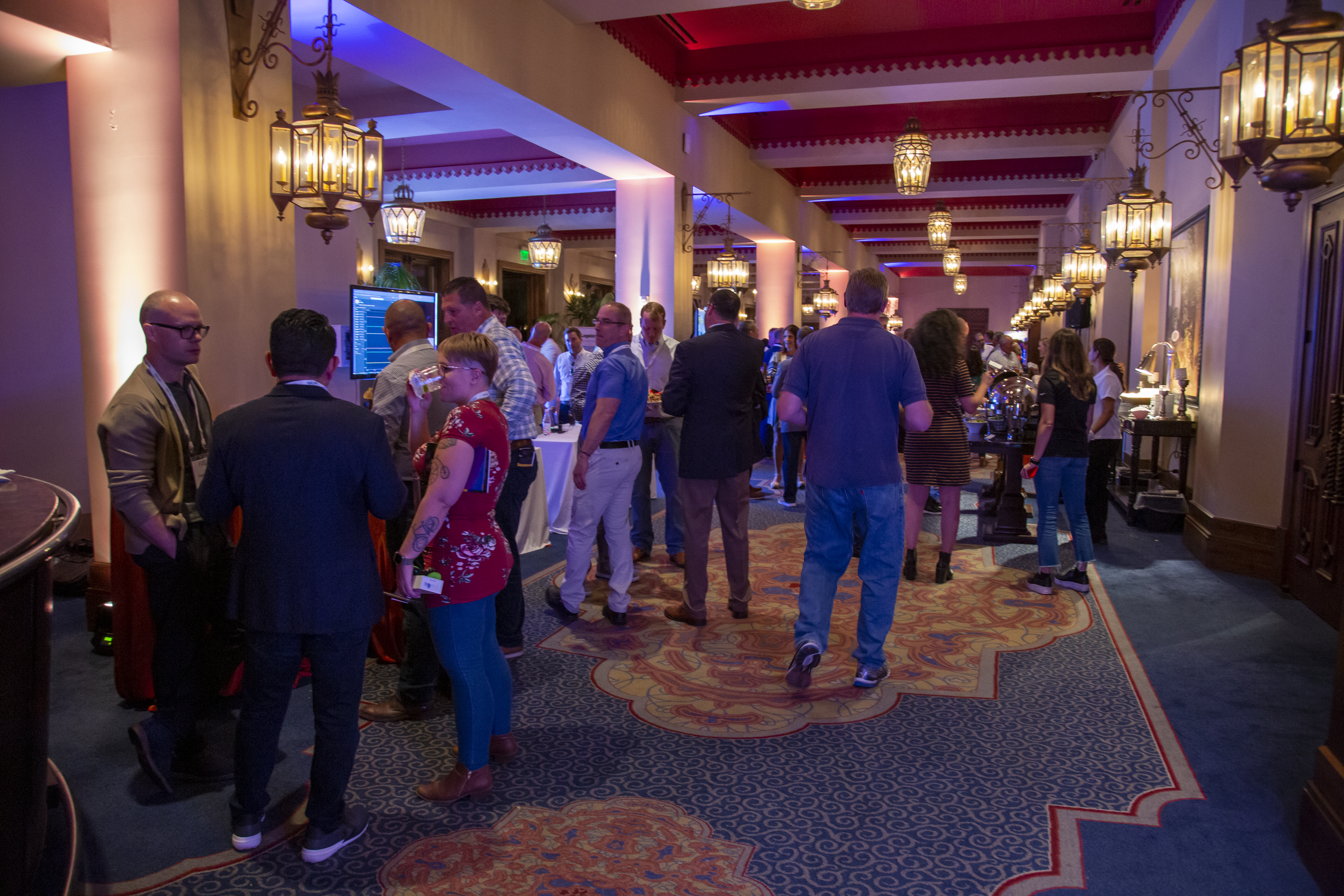 After breakfast and a welcome address by enVista co-founder and Senior Managing Partner John Stitz, FUEL launched into the first of the day's two featured speakers.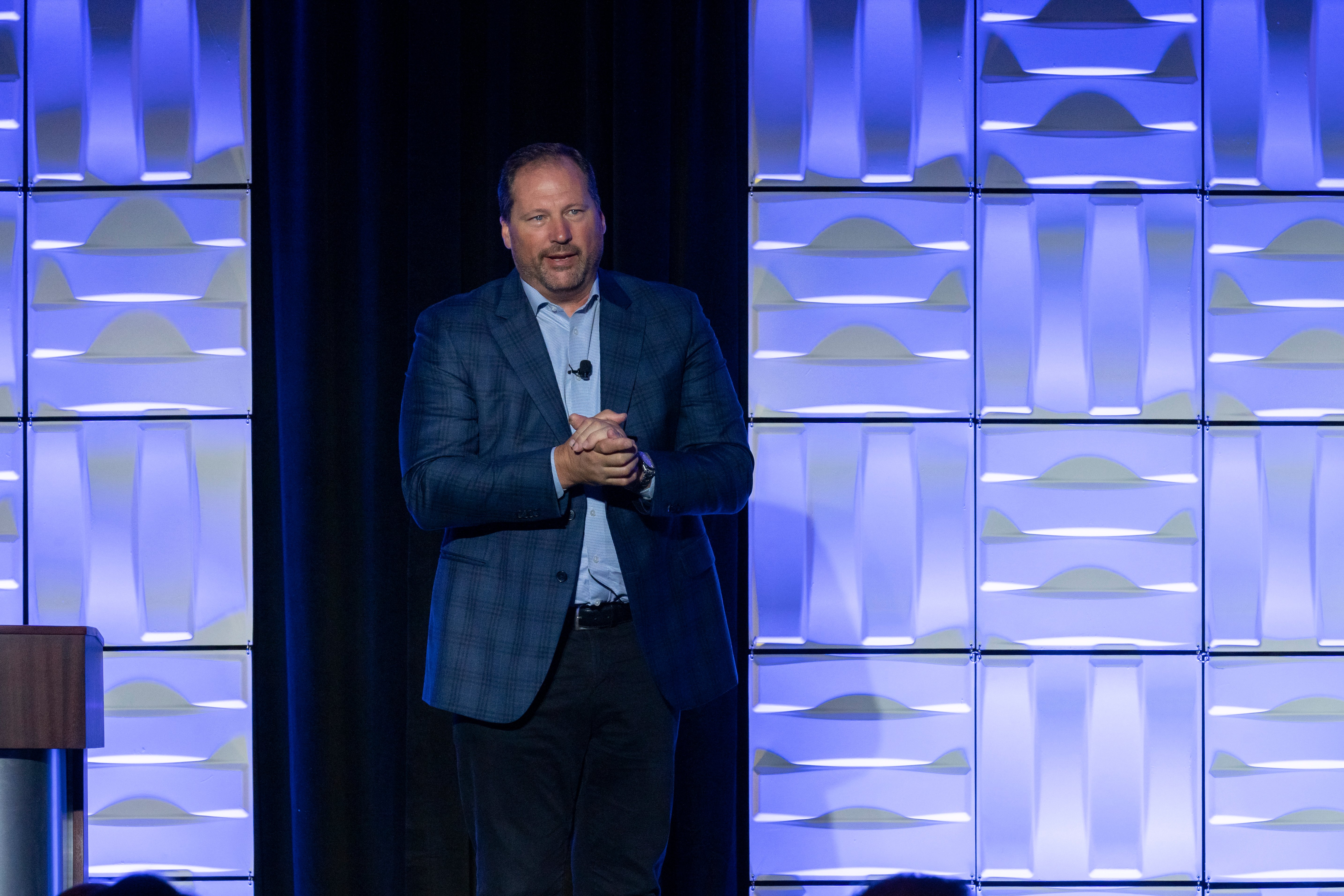 Steve Banker, VP of Supply Chain Management at ARC Advisory Group, kicked off the roster with his keynote address on Global Megatrends in Logistics and Supply Chain Management. Banker named sustainability as one of the top megatrends, noting that 86 percent of S&P 500 companies published sustainability reports in 2018.
Along with sustainability, Banker highlighted six other megatrends in supply chain management: the changing workforce, digital technologies, relentless competition, economic nationalism, cybersecurity and the growth of e-commerce.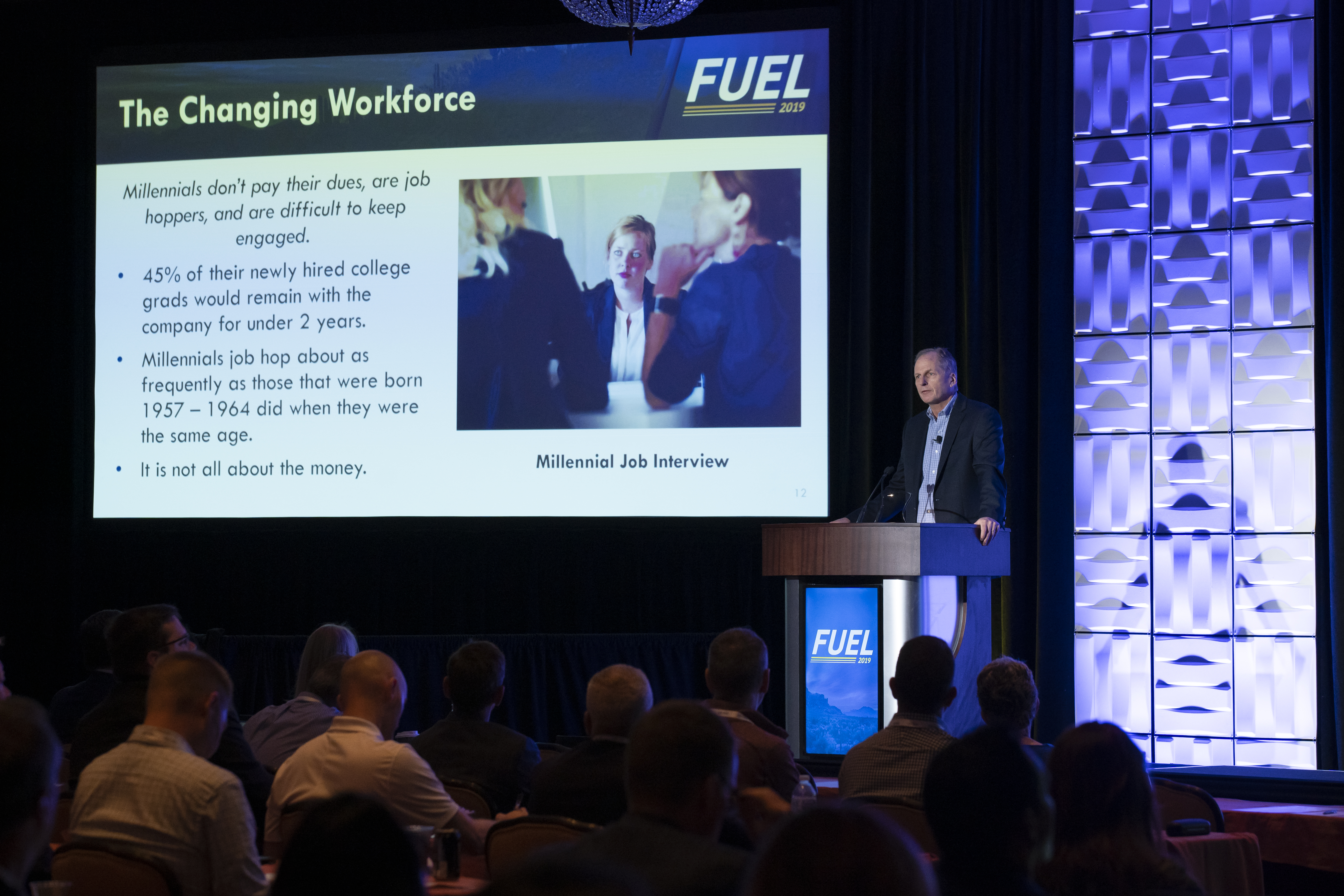 The day continued with enVista's Gene Bornac moderating a Unified Commerce Fireside Chat, featuring expert executives from top retail companies, including Vera Bradley, Sprouts Farmer's Market, Spencer's and Modell's.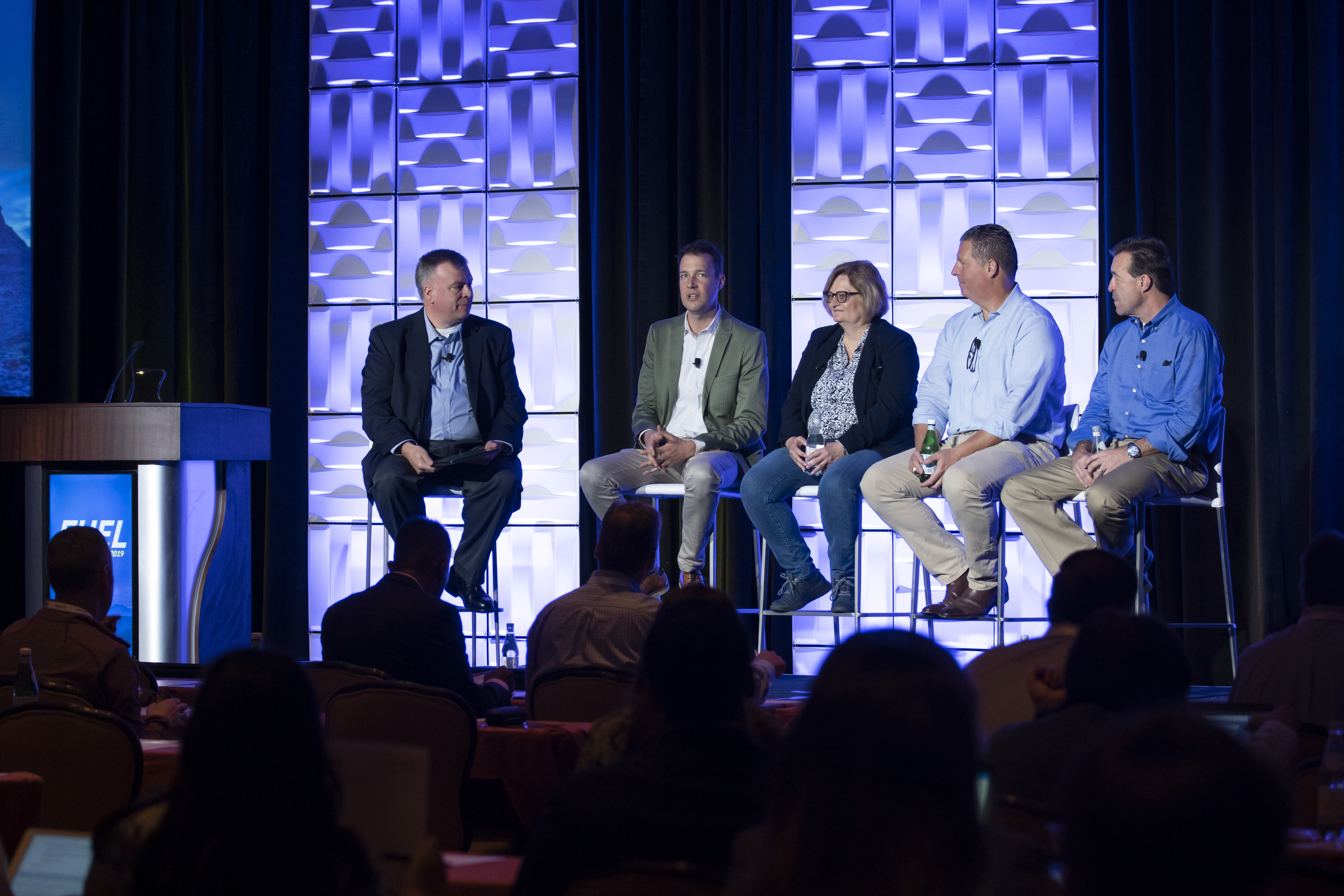 Following the Unified Commerce Fireside Chat, enVista CEO, Jim Barnes led a Supply Chain Strategy and Operational Excellence executive panel on the keys to competing in today's market. Spencer's was also present in this panel, along with experts from Llamasoft, Kellogg's, Caleres, XPO Logistics and 6 River Systems.
The first half of the day came to a close with FUEL's industry roundtable lunch, sponsored by HighJump. Attendees were able to share an authentic, Scottsdale meal with other experts in their industries, swapping insights, knowledge and experiences.
After lunch, the breakout sessions began in the following five tracks:
Transportation
Supply Chain Execution
Unified Commerce
Technology
Strategy
Presenters in these sessions included companies like Urban Outfitters, Spencer's, American Freight Furniture, Honeywell, J. Crew, ProShip, GNC, FedEx, Saddle Creek Logistics, Microsoft, SSI Schaefer, Uline and more.
The highlight of the conference; however, was when the attendees were able to relax and enjoy themselves Thursday night at the Scottsdale Nights party. A beautiful spot in the desert foothills held dancing, cowboy games, mechanical bull riding and, of course, lots of barbeque. Toward the end of the night, attendees gathered around the firepit for bourbon and s'mores!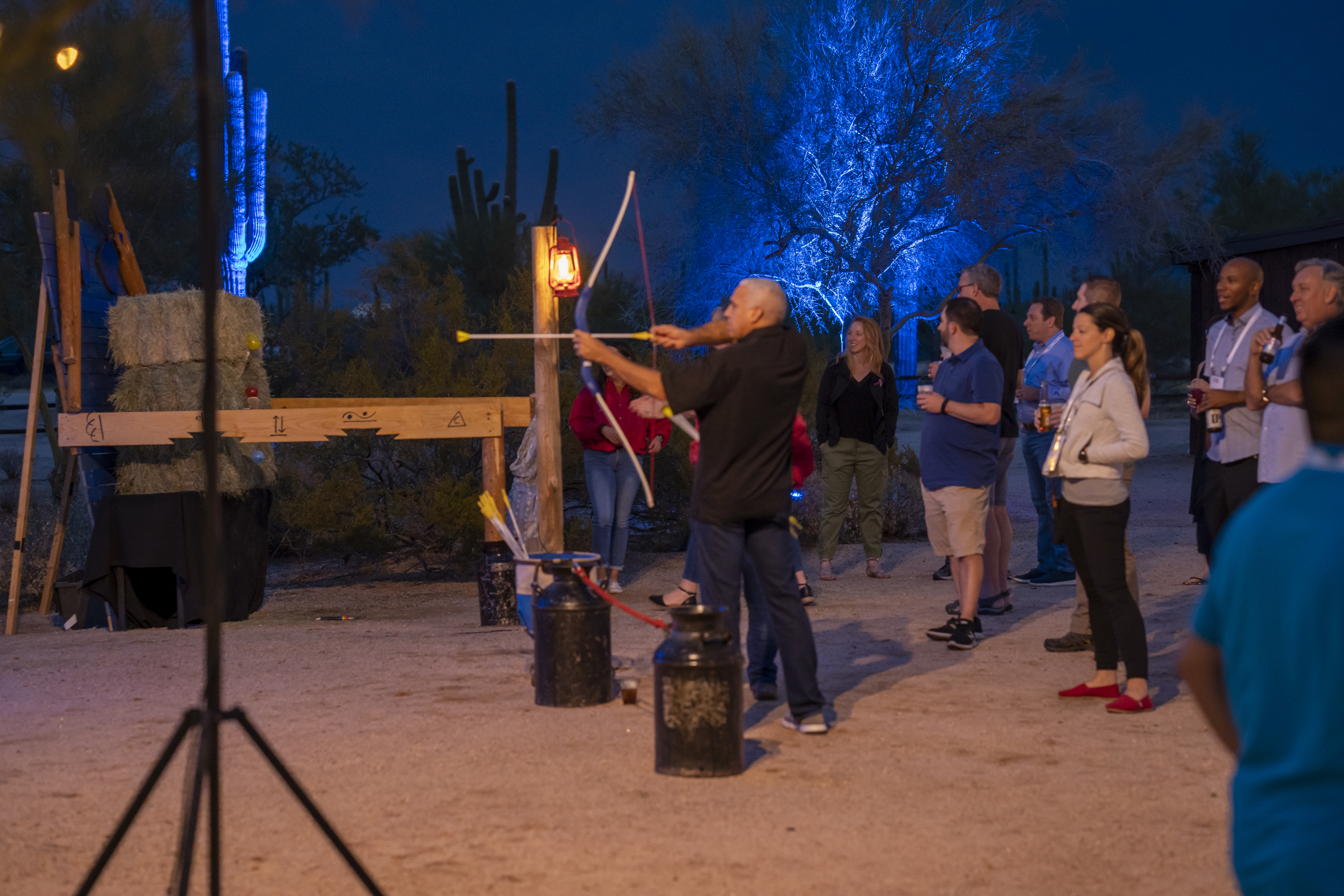 Friday morning kicked off with a final keynote address from Rob Lively, Executive Leadership Coach. Rob ended the conference with a tear-jerking and riveting account of how he learned to lead outside of the moment during his time in the U.S. Army. Attendees left the session inspired and empowered to lead with care, passion and bravery.
Attendees were able to get in some last bits of insight before the conference concluded, with breakout presentations from Peet's Coffee, Caleres, AmerisourceBergen, Koch Industries, CVS and enVista.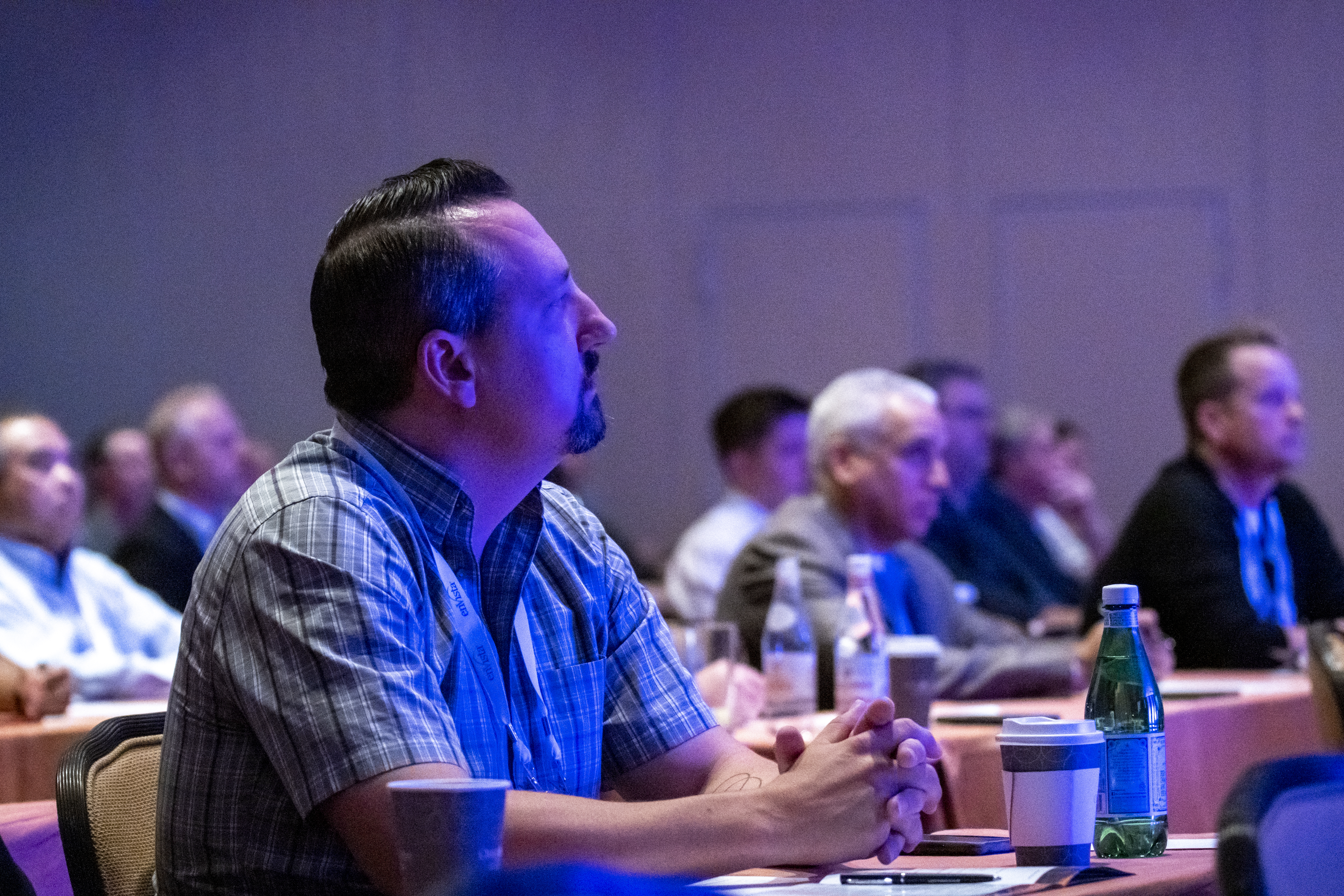 Attendees – clients, sponsors and all – had overwhelmingly positive experiences at the conference. Chris Dudley from Delta Airlines said, "Fuel 2019 was a special treat this year – the workshops were relevant, well-balanced, and most of all insightful! Each one left you with little nuggets that could be taken away and actioned within our companies"
Sponsors were also pleased with FUEL. Craig Moore, presenter and sponsor from HighJump, said, "The 2019 enVista FUEL conference provided opportunities to engage in meaningful discussions focused on the challenges of the modern supply chain. The open exchange, fostered by the conference format, is tremendously valuable for supply chain professionals. I'm already looking forward to enVista FUEL 2020."
FUEL 2019 was jam-packed, and left attendees with wider networks, deeper relationships and actionable insights that they can take back to their personal and professional lives. We look forward to seeing everyone back next year at FUEL 2020!