What Is a Warehouse Management System (WMS)?
A warehouse management system is a type of software application that helps users manage the daily operations within a warehouse or distribution center (DC). WMS software has come to encompass how you receive inventory, how you store it, how you pick items for shipment and how you know when to order more. Because there's so much interconnectivity built in, WMS software naturally makes these processes cleaner, easier to track, and less susceptible to human error. WMS software solutions offer real time visibility into a business's entire inventory and manage supply chain fulfillment operations from the distribution center to the store shelf.
However, not all WMS systems are created equal. Although a WMS can be comparatively analog, it does not mean it has to be; just because some warehouse management systems come with every feature available, it does not mean you must adopt them all. When searching for the right WMS for your business, it's a matter of finding what's right for you and then being flexible enough to adapt as external factors and conditions shift or your business grows. Please note that WMS is not to be confused with warehouse control systems (WCS) and/or warehouse execution systems (WES), but how they overlap should be understood.
Table of Contents:
What Is the Main Benefit of a WMS?
An advanced warehouse management system offers a variety of benefits, with the primary feature being inventory control. A high level of inventory control where businesses can gain a 360-degree view of inventory levels and locations will enable greater efficiency throughout the entire supply chain, making it the most critical component of your WMS solution. Through the implementation of the proper warehouse management system, order management will become a strength and can boost your customer service levels. In a globally connected marketplace, an optimized WMS enables businesses to focus on other areas of growth.
How Does a Warehouse Management System Work?
Businesses running inefficient warehouses will be impacted much more severely in the event of disruption, whether a severe weather event, pandemic or even during an ill-prepared peak season. Your warehouse management process incorporates all the steps your staff needs to take to get your products from your warehouse to your customers—quickly and efficiently. This primarily consists of inventory delivery to your warehouse and how that inventory gets stored, in addition to order picking, packing and ultimately shipping to customers. Common features of top warehouse management systems include:
Inventory Reception/Tracking – Inventory management is one of the most important functions of a WMS. The first step in your WMS responsibilities begins when the inventory arrives. You need to track what arrives, when it arrives and store it in a way that allows you to retrieve it quickly. A WMS allows your warehouse to use automatic identification and data capture (AIDC) systems. These advanced tracking systems include barcode scanners and radiofrequency identification (RFID) scanners, ensuring that the goods in your warehouse can be found quickly when it is time for them to be moved. 
Picking and Packing – When an order comes through, it must be quickly and accurately picked from its storage location to match a client's order. A WMS should generate pick lists for each picker to retrieve items in the most efficient way. From there, a packer will place items securely in a shipping container. A WMS uses a variety of methods for picking and packing, including wave picking, batch picking, and zone picking. 
Shipping – This includes the delivery options and shipping services offered to customers. Your WMS includes the completed order details, packing lists and invoices, bills of lading (BoL) and order tracking details for the customer. 
Reporting – Your software not only tracks where the inventory is in the system, but it can provide records that summarize the health of the overall system. These reports indicate how quickly orders are fulfilled and how accurate your fulfillment is, leading to data-driven decisions. 
Warehouse Design – A WMS enables companies to create customized workflow and picking logic systems. This ensures that a warehouse is designed with the goal of optimized inventory allocation. A well-designed warehouse management solution uses a bin slotting system to maximize storage space and address seasonal inventory changes. 
Receiving and Putaway – a WMS also helps with inventory retrieval and putaway. This can be achieved with pick-to-voice and pick-to-light-technology, which help workers quickly find goods within a warehouse. 
Labor Management – a WMS can enable managers to track warehouse workers' performance by using KPIs (key performance indicators) to track workers who are performing below or above company standards. 
Yard/Dock Management – this element of a WMS helps truck drivers delivering goods to your warehouse to find the correct loading docks. It can also enable cross-docking and other inbound and outbound logistics functions.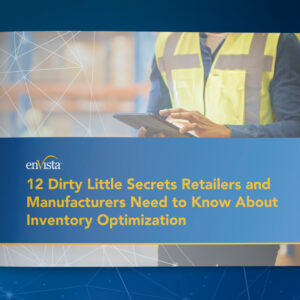 White Paper
Get the low-down on the secrets retailers and manufacturers need to know about inventory optimization.
Download
How Does a Warehouse Management System (WMS) Function in a Supply Chain?
A supply chain cannot operate accurately and quickly if warehouse processes are slow and inaccurate. Warehouse management systems play one of the most important roles in supply chain management, because they control order fulfillment processes, from managing raw materials to tracking and shipping market-ready goods. Any disruption in warehouse processes can result in a disruption of the entire supply chain, spelling disaster for a business. WMS software ensures that all warehouse processes run smoothly, so goods can be stored, sorted, packed and shipped on schedule.
A warehouse management system is often integrated with other solutions, such as transportation management systems (TMS), inventory management systems, enterprise resource planning (ERP) and more. When these systems are integrated, the entire supply chain runs more smoothly. The specific role of the WMS is to manage the movement of products through a warehouse. It allows managers to keep track of tasks in the warehouse, such as shipping and receiving tasks, picking items from shelves for distribution, or putting excess received items away for storage. A WMS keeps track of inventory data via barcode readers and RFID tags, ensuring that management can keep track of all goods in a warehouse.
What Are the Types of Warehouse Management Systems?
There are four primary types of warehouse management systems:
Standalone Systems – The most basic model is often used with a business's original hardware and software.
Supply Chain Modules – The focus is to automate common tasks, but it can also manage relationships with vendors, ongoing business processes and assessments of risk.
Enterprise Resource Planning (ERP) Modules – ERP software is a powerful tool where the WMS is integrated into a broader software system encompassing almost all aspects of your business. An ERP System includes the warehouse management system features discussed and rolls them into a package combining things like supply chain planning, accounting, customer relationship management, human resources and more.
Cloud-Based Systems – These are web-based models that employ cloud technology. A cloud-based WMS can supply the same benefits of a more traditional WMS, while also providing faster implementation and lower costs. Many organizations are hesitant to make the switch to a cloud-based warehouse management system, but they offer many benefits. Digital technology has completely changed the buying patterns of customers, disrupting traditional supply chain management strategies. Organizations need to make sure they have the technology to keep up with these changes and meet customers' demands.
For many types of organizations, cloud-based warehouse management software offers a way to keep up with changes in the digital supply chain and create a truly integrated warehouse. They offer real time warehouse inventory visibility, market reactivity and almost endless scalability. The benefits of a properly implemented cloud-based WMS include, rapid implementation, lower IT overhead, no expensive upgrades, lower upfront costs, better scalability and flexibility for supply chain operations and a more seamless integration of processes.
What Is the Best Warehouse Management System?
While cloud-based solutions can be a great choice, the best warehouse management software for your organization depends on your specific business, your warehouse processes and the options potential vendors provide. It may be more helpful to first conceptualize how to choose a warehouse management system. This should lead to the best WMS vendor for you. Remember that choosing a warehouse management system should solve specific requirements you need to be fulfilled. If possible, avoid choosing based on price rather than function. A low-cost solution that doesn't meet your needs can end up costing more down the line when it no longer meets your needs as the business shifts and grows. Make sure the vendor breaks down gaps in how its system overlays upon your processes prior to signing a contract with the vendor. These agreements will have long-lasting impacts on how your company functions. enVista is familiar with the top WMS vendors on the market and we can help your organization find the right fit.
How to Implement a Warehouse Management System:
Once you've selected the best system, you must turn your attention to execution. Warehouse management system implementation requires planning and proper expectations. You need to know the timeline and must consider the internal shareholders responsible for seeing it through. There are other serious dos and don'ts of WMS implementation you must keep in mind in order to efficiently manage the scope of the project such as budgeting for testing and training. Again, one size does not fit all when it comes to WMS implementation. Below are steps to follow in planning your implementation.
Set expectations for the project
Consider who will "own" the WMS
Plan your implementation timeline
Get your IT team involved in your WMS project early on
Determine your requirements before starting the vendor selection process
Avoid modifications to control project costs
Incorporate testing, training, and go-live elements into your project budget
Manage project scope instead of forcing shortcuts
Conclusion
You'll know you need a new WMS because you recognize there is untapped operational potential in your warehouse. What's become increasingly beneficial, is the ability to capture sophisticated performance and inventory tracking metrics in real-time to understand and visualize the status and quality of your inventory. By understanding the benefits that come in the short-term and last for the long-term with the right system and proper implementation, you can ensure a successful choosing and implementation.
Making sure your organization is following a proper implementation methodology will significantly improve chances of successfully going live with a new, well-designed and thoroughly tested warehouse management system.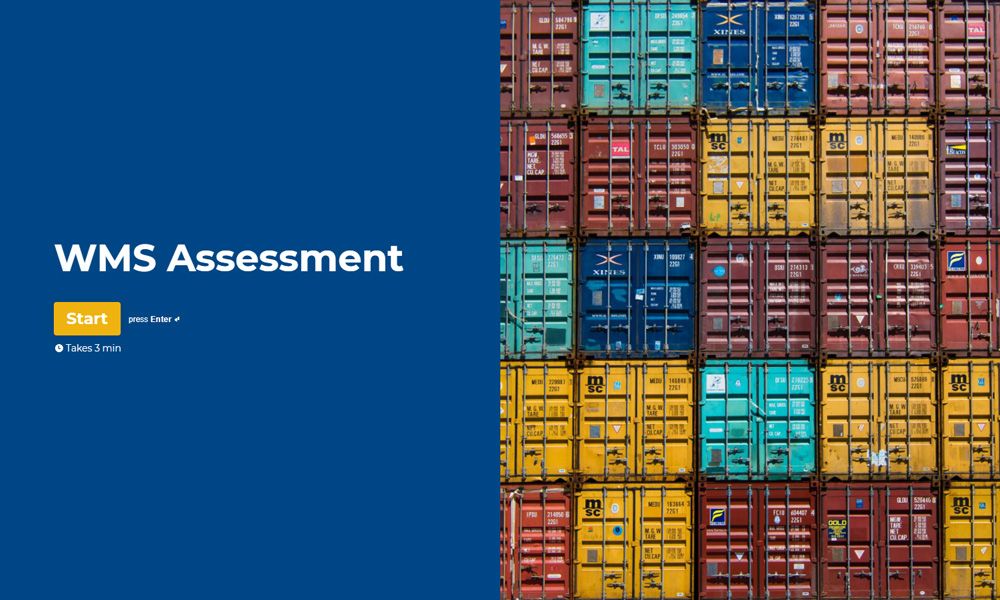 To understand if it is time to purchase, upgrade or replace your WMS, take our WMS Readiness quiz here.