Overview
In Design for Operational Excellence, Kevin Duggan redefines how we look at the Lean concept of continuous improvement. He suggests that, too often, we view continuous improvement as eliminating waste when we should be looking at it as setting up an operation that will enable perpetual business growth.
Duggan introduces the concept of "Operational Excellence" and defines it as occurring when, "each and every employee can see the flow of value to the customer and fix that flow before it breaks down." He then proceeds to explain how companies can implement Operational Excellence in production, supply chain and the office.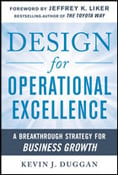 Key Points / Themes
The problem with the continuous improvement cycle is that it is a never ending process because there is no destination and progress is made, by design, in small increments. Operational Excellence, in contrast, begins by setting a destination.
Most continuous improvement processes are dependent upon the leader(s) who implemented them. When the leader(s) leave, the next one may have an entirely new concept for doing business.
Operational Excellence is expressly designed to remove management intervention from the process in what Duggan calls "self-healing flow."

Employees should know, based on the design, what they are to work on next.
Employees should be able to see problems as they occur and be capable and knowledgeable to take corrective action on their own.
Management's primary function should be to "focus on offense." By eliminated need for management intervention in the flow, they should have more time to focus on growing the business.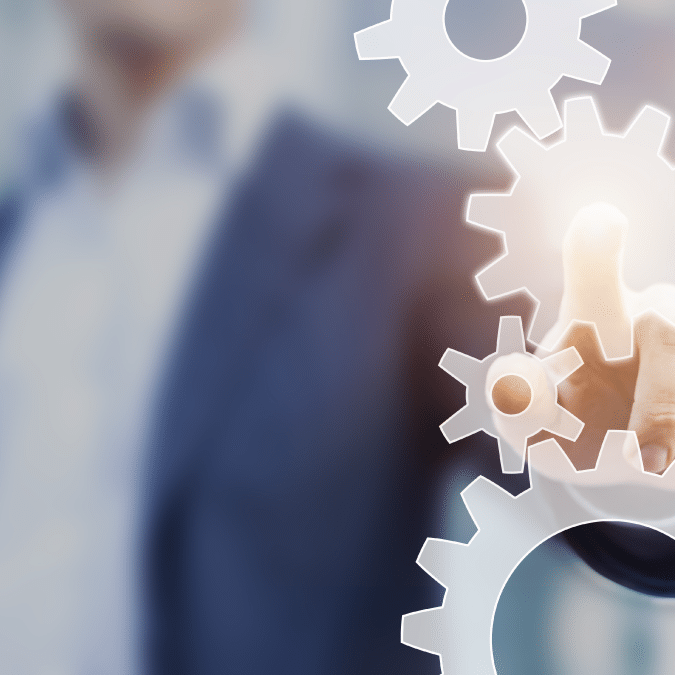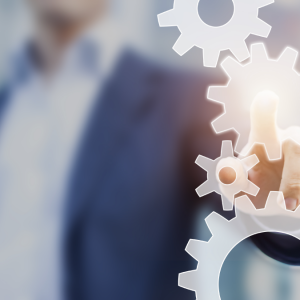 White Paper
Research has shown that nearly 70% of continuous improvement projects, such as Lean or Six Sigma, fail to achieve their organizational goals.
Download
Contribution
Design for Operational Excellence is a key member of the Lean Six Sigma series as it adds further context to the topic. Despite the emphasis on Lean Six Sigma as a culture rather than a series of tools, it is all too easy to implement continuous improvement in order to check-the-box in hopes of reaping savings down the road. It is important that we do not set out on a journey without first defining our destination and determining how our journey will help us arrive there. Duggan's contribution is a roadmap of a realistic path toward growing business through Lean. Like any good guidebook, it is complete with warnings and pitfalls that one may encounter along the way.
Questions / Ideas to Consider
The idea of setting a destination makes intuitive sense in light of how we have been taught to set goals (the classic SMART acronym). What would the destination look like in your organization?
What are your views on implementing Operational Excellence in your office?
Do you agree with Duggan's answers to the "Nine Tough Questions on Continuous Improvement" as they might apply to your workplace?
What would your organization look like if you designed your operation for Operational Excellence?