Many of today's holiday bargain shoppers have traded in the long lines, cold weather, and crowded department stores of Black Friday for the comfort of shopping from home and easy price comparisons of Cyber Monday. With a short holiday season this year (only 26 days between Thanksgiving and Christmas), retailers must strategize how to quickly capture sales in the competitive world of e-commerce.
Many retailers plan to begin, or will continue to offer, free shipping promotions. Research from Shop.org indicates that 34.9 percent of retailers surveyed offer free shipping promotions year round, and 16.3 percent will offer free shipping as part of their holiday promotions this year; nearly 500 retailers are also planning to participate in Free Shipping Day.
However, many retailers have little visibility to the true cost of these promotions and the results that they yield; without a grip on the true cost of a promotion, leveraging shipping into a superior promotional or marketing tool is risky. A poorly executed promotion can actually cause retailers to lose money and decrease customer satisfaction levels.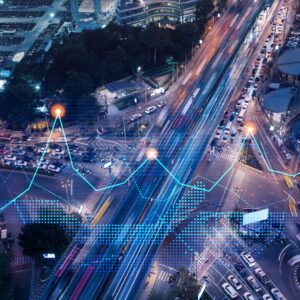 White Paper
Gain insight into strategic vs. tactical sourcing and how placing transportation procurement into these categories can reduce the complexity.
Download
How Can You Determine the Cost of Shipping Promotions?
Retailers do not need to remain in the dark about the cost of shipping promotions. With tools like rate shopping engines ("rating engines"), a retailer can gain greater insight into the true cost of potential promotions to help determine the best strategy. Rating engines can run historical data through "what if" scenarios to analyze the cost of a promotion being considered. For example, a rating engine can take shipping data from Q4 in 2013 and apply a "what if" scenario to determine the estimated cost of the promotion for 2014. The retailer can change variables, such as free shipping limited to minimum purchase, service level, or region, to arrive at an optimum shipping promotion.
Using this method, a retailer can understand the impact of the promotion and then consider whether the additional sales may warrant the added shipping expense. During seasonally driven sales, rate shopping engines hone in on optimizing freight for specific promotions and create models for proactive decision-making, opening doors to more profitable and productive merchandising.
How Can You Offer Free Shipping Without Losing Money?
If you determine that free shipping for all customers is too costly, consider limiting the promotion in one of the following ways:
Rating engines can be used to analyze each of these potential promotions and determine which option best balances the cost of the shipping promotion with the potential additional sales.
What Are Some Alternatives to Free Shipping?
Retailers can rest assured that free shipping is not the only means to capture sales throughout the holiday season. The Shop.org study also found that only five percent of consumers surveyed said that free shipping was the most important consideration when shopping online.
For retailers, these results indicate that they can offer discounts on merchandise rather than free shipping and still generate sales. This is particularly beneficial in instances where a merchandise markdown costs less than free shipping.
Overall, research shows that consumers value low prices and customer service. Free shipping often seems like an obvious and easy choice, but it may cost the retailer more than it realizes; other promotions can still generate the desired sales and customer loyalty. Before you offer free shipping, be sure you understand the true cost of your promotion and its impact on your bottom line.
Happy Holidays!
To learn more about rate shopping solutions, check out this white paper: Why Savvy Retailers Use Rate Shopping Solutions to Drive Sales.