I had the opportunity to complete a site visit of an e-commerce distribution center last week. The facility was 125,000 square feet, 15,000 active SKUs, 7,000 average orders a day and approximately 10,000 individual cartons processed on Monday and 5,000 on Friday. The difference in order and carton volumes (M to F) is pretty typical for e-commerce centric facilities. Their hockey stick weekly profile is attributed to Friday, Saturday and Sunday orders that are processed on Monday.
My initial objective was to learn more about their requirements to potentially integrate Microsoft AX 2009 to their WMS. During our conversation they continued to reference they had two WMS solutions that managed different aspects of their distribution flow. I will protect the innocent and not mention these solution providers by name, however one of the providers is a Tier-1 solution and the other solution is a Tier-2 solution at best. Their IT team was anxious to walk me through their Distribution Center. In addition, they wanted to pick my brain on why they would need to run two WMS solutions. I had to admit I was intrigued. You could tell there were two different camps (difference of opinions) between operations and IT.
When I stepped out on to the distribution floor I felt like I was walking the floors of ProMat. This distribution center had automatic case rectors, print and apply, automated literature insertion, pick to light, pick and pass conveyor to route cartons, carousels and automatic case tapers. I then asked which WMS was controlling what aspect of their material flow. It turns out that the Tier-1 solution was managing and controlling receiving, replenishment and aspects of order allocation. The Tier- 2 solution was controlling the carousels (locations), the pick to light carton flow locations, and 100% carton inspection. My head was spinning with the level of complexity and then I asked how they ended up with this material handling design and with two separate WMS solutions.
I actually knew the answer, but was courteous and I let them answer the question. They responded, "Our Material Handling Integrator designed the facility and convinced our Director of Operations and Executives that we needed to install Carousels (Pick and Put System) with the pick to light carton flow in order to achieve our order volumes." Their IT team was pretty savvy and had run the analysis and stated "the carousel solutions could not achieve the throughput at peak." In addition, their Director of Operations wanted to double the capacity of the facility. This particular design had four pods of three carousels each (12 total carousels). The overall design was based on a pick and pass solution that started with the carton flow zone ("A" velocity items) and then passed the carton between carousels.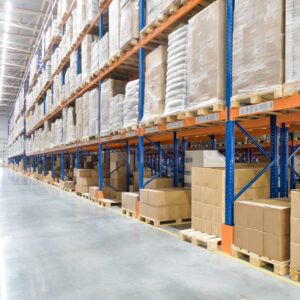 White Paper
A well-thought-out slotting strategy also enables businesses to minimize wasted space and maximize storage capacity within the warehouse. Increase ROI using the right tools, strategy and management plan with successful warehouse slotting.
Download
I acknowledged their concerns, pointed out that the situation was "classic sub-optimization," and that their material handling integrator probably had great intentions, but poor execution. I will give the MHI the benefit of the doubt; I don't want to imply the MHI integrator was motivated to sell this company material handling equipment. However, the MHI vendor is in the process of trying to replace the Tier 1 WMS with the Tier 2 solution, which they sold and implemented. I will let judge who has whose best interest in mind.
Sub-optimization was created in this design because the MHI vendor was focused on the wrong goal (metric). It was apparent their design was focused on order through-put and not carton through-put. If they were focused on carton through-put they would never have recommended and installed carousels to pick "B" velocity items (12,000 SKUs). Granted, their lines per hour through-put from the carousels were in line with the industry average 300 to 325 lines per hour. However, when I asked what their average lines per order was, they indicated 5.2 lines per order (which is extremely high and impressive for an e-commerce company). Ah-ha! This was a big clue.
The chance of a carton being inducted and being completed within one zone was less than five percent of the time (per their data). Hence, a carton had to travel to two zones (55%) of the time and three zones (25%) of the time. Note: if they had a one carton pick from one zone, the carton (completed order) could be completed in less than 12 minutes (from carton induction to shipping). On the other hand, this made up less than five percent of their orders. Did I mention the MHI vendor is now trying to sell the company an "A-Frame?" This will only exasperate the problem by adding one more piece of inflexible automation and not improve carton through-put.

Had the MHI vendor been focused on carton optimization (carton process cycle time), meaning how do you process ALL cartons as fast as possible based upon the order profile and variability (standard deviation) in carton contents utilizing LEAN principles (WASTE reduction: carton conveyance, carton queuing, physical motion, replenishment and inspection), their design would have been simpler. They would have used less material handling equipment, and would have leveraged their current capital (Tier- 1 WMS). But then again, that MHI vendor does not get paid for selling flexible, agile and LEAN solutions.
LEAN principles are counter-intuitive to an MHI vendor. I am not proposing that you should not add automation to a facility. I am advocating that you standardize processes, understand the variability in your process (standard deviation), put controls and measures in place to manage the variability, and then automate. A good example is the client's use of their automatic case erector. They had reduced the number of shipping cartons from 11 to three and had standardized their carton sizes so they could justify the capital acquisition of a case erector. However, the use of carousels to manage their order volume was the wrong choice. There is too much order variability from day to day and from hour to hour to use this type of equipment.
The sad truth is that this company is stuck with 12 carousels that are only 18 months old. A simplistic, flexible and agile picking design, like dynamic continuous pick to cart using their existing WMS core functionality, would have increased their carton through put. While pick to cart on a line per hour is slower than a carousel, lines per hour is not always the goal and leads to sub-optimization. Our metric is carton processing cycle time and pick to cart would have reduced their carton processing cycle time (reduction in queuing), the number of touches per carton (reduction in motion) and the need for inspection (reduction in quality control).
In summary, had the MHI integrator focused on the right metric (metrics drive behavior) the client's solution would have been simpler and would have delivered better value and a long-term solution. But again, a MHI vendor's goal is to sell their point solution – and in this case they definitely sold what they knew. The lesson then, is that when developing a facility layout and design (including material handling equipment requirements), companies should engage experienced supply chain consultants focused implementing Lean principles and eliminating waste. This will ensure the plan is strategic and based on the right data and metrics. Then, if need be, hire MHI vendors to integrate the specified equipment on your behalf.
Always in motion,
Jim Barnes