For any retailer, order fulfillment is no longer the simple cut and dry process it once was. Advancements in everyday technologies has meant an increase in the number of channels through which retailers receive orders directly from their stores.
Using varying solutions, retailers across the board are optimizing fulfillment by turning their brick and mortar stores into mini warehouses and fulfilling orders directly from them. By integrating their point of sale (POS) solution with an Order Management System (OMS), retailers are able to predetermine the best possible fulfillment source in their network based on inventory and distance, thus optimizing both inventory levels and shipping costs. This optimization is not only driving costs down but also improving overall customer satisfaction by shortening shipping times and guaranteeing product availability.
Order Management System Integration
The ability to route orders to different fulfillment sources in a supply chain is not a simple task, and as such, requires an OMS in place to do so. An OMS routes orders from specific channels to predetermined sources based on any number of factors, such as proximity to customer, inventory levels and shipping costs. Retailers that integrate their POS to an OMS can not only have orders routed to specific store locations if a store is out of stock, but can also route orders out of them as well. An order placed on an e-commerce site is routed through the order management software and fulfilled by a store or warehouse location based on the route mapping criteria the retailer originally designed.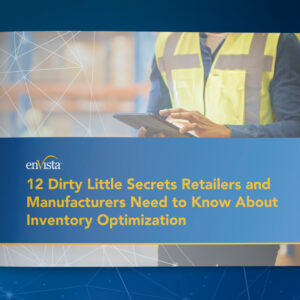 White Paper
Get the low-down on the secrets retailers and manufacturers need to know about inventory optimization.
Download
Cutting Transportation Costs
Transportation can be one of the most costly aspects of any retail operation. When finding areas to reduce costs across a supply chain, transportation is often the first place a retailer should look. By routing orders for fulfillment by brick and mortar stores, retailers are able to cut down on transportation costs by fulfilling orders from the most cost effective source. Cost reductions can be attained by shipping from a store closer in proximity to the destination, especially for retailers with only a centralized distribution center.
Drop Shipping from Vendors
With the integration between a retailer's POS and OMS, an order that is placed for a product that the retailer cannot fulfill directly can generate a purchase order and be sent to the proper vendor to drop ship. Whether the product is out of stock or never in stock to begin with, this solution allows retailers to never miss out on a sale. Once the order is processed, it will be drop shipped directly to the customer's home, often in the same or similar packaging the retailer would use. The satisfied customer receives his or her accurate order, and it appears to have been shipped directly from the retailer. Drop shipping improves customer service with faster shipping and by offering more products for customers to select from. This functionality also reduces total costs by decreasing the total inventory a retailer must carry and by fulfilling from sources that may be closer to the customer.
Point of Sale in the Modern Age
POS solutions have transcended what they were once thought to be. What was once a simple register is now a powerful integrated solution. Not only can advanced omnichannel POS solutions optimize in store processes by providing endless inventory, but they can drastically reduce transportation costs by most effectively fulfilling orders. A retailer's POS solution has become an integral part in the retail omni-channel environment.