Companies striving to accelerate their business intelligence journeys must achieve several important early milestones. Once they are successfully integrating and interpreting different external data sources, most companies strive to gain quick victories by shaping tactical decision-making with actionable insights. Typical early victories might include getting new insight into areas like customer behavior and brand sentiment, buying cycles within certain demographics, market segment forecasts and localized demand fluctuations that can be exploited.
The next phase logical phase in organizational business intelligence (BI) maturity moves beyond tactical decision support and onto creating insights that can inform corporate strategies. In this phase, companies employ BI to find new ways to pivot ahead of market trends, move into new markets, serve customers in new ways and accelerate past competitors. BI can even help drive a cross-functional approach to business planning seamlessly integrating all the moving parts across your enterprise, uniting disparate organizational constituencies around actionable goals and finding innovative ways to achieve them.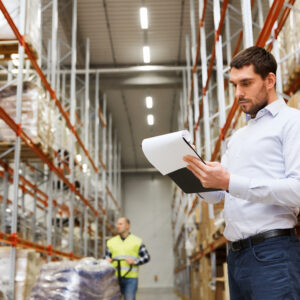 White Paper
Make the most of Microsoft Dynamics 365's Advanced Warehousing module and gain insight into the hidden treasures to unlock value.
Download
The Growing Relationship Between BI and AI
As companies seek to gain additional value from their business intelligence programs, many are beginning to incorporate aspects of artificial intelligence (AI). By embracing the interplay between AI and BI, businesses can receive additional value and automation from their data and gain greater strategic impact.
While BI focuses on technologies and tools to simplify the analysis and visualization of data, the use of AI focuses on leveraging vast data sources to "train" machine learning algorithms to detect difficult-to-discern data patterns. While BI can empower human decision-making, machine learning can model aspects of human intelligence, such as problem-solving and learning, and can create predictive and prescriptive insights that help users understand what is likely to happen in the future. Practical examples include forecasting customer demand, prioritizing product allocation, competitive activity, image recognition, and applications in natural language processing.
While there are important differences in AI and BI, there is tremendous potential in combining these technologies in new and creative ways. As industry leaders seek their next level of BI maturity, they should also explore the synergies and exponential gains from leveraging both AI and BI.
As a trusted Certified Microsoft Gold Partner, for nearly two decades, enVista has been a leading global consulting and software solutions firm with over 1,000 + customers and growing. Named to Inc. Magazine's List of America's fastest-growing, privately-held companies for eight consecutive years, enVista has a 98 percent client retention rate and a 93 percent associate retention rate. enVista has a dedicated BI and analytics practice that takes an agnostic approach toward BI and AI to align the best software solution for your business.
Consulting and solutions delivery are in our DNA. Let's have a conversation.™