With the amount of data across the world doubling every year, data has the potential to be a true strategic asset. However, many companies do not yet have a centralized source of clean data from which they can draw financial insights. Additionally, several finance processes, such as closing, reconciliations and invoice processing remain manual and subject to human error.
Fortunately, as traditional finance evolves, finance leaders are turning to modern technology, process changes and cultural shifts to reduce manual processes, mitigate risk and drive business agility and growth. Enterprise resource planning (ERP) is becoming an essential tool to manage business functions with a centralized and integrated system, ranging from retail and ecommerce to manufacturing and beyond. According to a recent report by Allied Market Research, the ERP software market is expected to reach $78.40 billion by 2026, growing at a CAGR of 10.2 percent from 2019 to 2026.
As one of the fastest-growing ERP solutions, Microsoft Dynamics 365 enables businesses to personalize their approach to ERP with business apps that are built on Azure and tightly integrated with Office 365 and Microsoft Power Platform. Within that environment, Microsoft Dynamics 365 Finance is a cloud business application that enables businesses to maximize financial visibility and profitability.
So what sets D365 Finance apart from other finance-focused ERPs in the industry? D365 Finance has several key differentiators:
Multi-Multi-Multi
To meet local and global business needs, D365 Finance offers multi-language, multi-currency and multi-entity capabilities to ensure consistency across the entire global operation. With the ability to enable and disable additional languages and change the default user interface language, D365 Finance improves governance, reduces risk and ensures compliance across 42 countries and 42 languages out-of-the-box.
Single Source of Truth
To better unify and automate business processes, D365 Finance offers deep data and process integrations across Dynamics 365, Office 365 and third-party applications, enabling a centralized source of data and therefore "one source of the truth." The clean integration with Office 365 can help automate menial tasks and prioritize impactful fiscal work.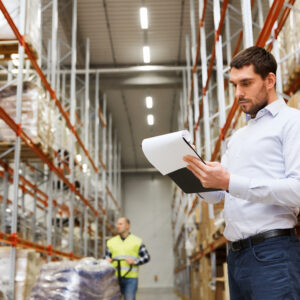 White Paper
Make the most of Microsoft Dynamics 365's Advanced Warehousing module and gain insight into the hidden treasures to unlock value.
Download
Embedded Power BI Dashboards with the Ability to Integrate Third-Party Data
Seamless integration between Microsoft Power BI and D365 Finance allows users to connect to and visualize data, enabling actionable insights and eliminating the need for multiple dashboards to track financial health.
Streamline Budgeting and Forecasting
While budgeting processes can be painful for many organizations, D365 Finance offers out-of-the-box "intelligent budget proposals," reducing the time and effort spent on budgeting. This feature enables organizations to incorporate and analyze years of historical data in creating an accurate budget proposal.
Fixed Asset Report for External Audiences
The fixed asset reporting feature in D356 Finance ensures proper formatting and improves accuracy for period closing, tax reporting and financial statements in an easy-to-read Microsoft Excel format. In addition to data reporting for individual fixed assets, values are also summarized for fixed asset groups and the legal entity.
In today's highly competitive market across every industry, businesses must seek out every tool possible to remain competitive. This is especially true in times of uncertainty when the need to make rapid decisions and adjustments is vital. By using Microsoft Dynamics 365 Finance, businesses can enhance financial decision-making, automate business processes, reduce costs and decrease financial risk.