We recently sat down with enVista's Geoff Milsom and asked him to share some of the most frequently asked questions he and his team receive about Transportation Management Systems (TMS).  Those questions are presented below, as are Geoff's insightful answers.
Q: I'm hearing a lot about TMS recently, and want to know if my company is a good candidate for a TMS?

A: Currently, only about 40 percent of qualified shippers are using a TMS.
This means that there are a lot of companies out there that have not yet unlocked the value of using a TMS. With that being said, shippers need to understand how they might benefit from a system, and not every shipper has the same needs. It's really better to understand what current problems there are in the sourcing, planning, executing, and payment process that might best justify the investment in a system.
Q: What are some benefits of TMS for shippers?

A: Well, it depends on the type of operation or shipper you are.
Generally speaking, there are savings from better rate management and carrier selection, optimization, EDI/connectivity, process improvements, and analytics. Roughly speaking, a shipper can save 2-15 percent depending on what they can implement effectively. For example, retailers who are controlling their inbound might find significant savings from consolidation and optimization from gaining better visibility to their inbound orders. A manufacturer or distributor might gain the most value from better carrier selection and outbound route optimization. All companies generally benefit from the visibility and event management; they can be more proactive and avoid "problem" shipments, which provides better service to their own operation or to their customers.
Q: How much does a TMS cost?

A: TMS pricing varies based on the vendors and delivery model.
Some TMS providers price based on the freight spend because they know that larger shippers will have a larger return-on-investment (ROI). Other vendors charge based on the transaction count. There are several ways to purchase a TMS, but the most common are 1.) purchasing a perpetual license or 2.) Software-as-a-Service (Saas). Purchasing a license is more costly upfront, however the long-term costs are lower. SaaS is a cheaper "rental" model, but long-term, the shipper will pay more. It's just like renting a home versus buying one.
Q: Are there any other TMS costs besides the TMS license or subscription?

A: Yes, there are a few.
There is annual maintenance, which is usually 20 percent of the license. Also, you'll have to subscribe to several 3rd party software, such as rating modules for carrier pricing like SMC3's Czarlite or mileage engines like PM*Miller or Rand McNally. Finally, you'll have to pay for implementation; this can be very pricey depending on the scope, complexity of the operation, integration requirements, and training. Implementation can be done by the software provider or by a third party.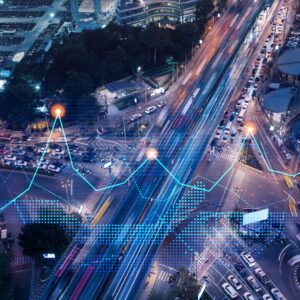 White Paper
Gain insight into strategic vs. tactical sourcing and how placing transportation procurement into these categories can reduce the complexity.
Download
Q: How long does a TMS implementation take?

A: Much like implementation cost, this can vary based on many factors.
We typically see implementations taking 12 – 16 weeks, but they can take much longer for a phased implementation (different business units or domestics vs. international). There are opportunities for shorter implementations, but those are generally for very simple operations with a narrow scope.
Q: How many users can we have on a TMS?

A: The number of users is highly variable.
And many software providers do not price based on the number of users, so there is no reason to worry about user count. Before we think about users, we think about the different roles that there are in a transportation environment. There are internal users such as buyers, planners, coordinators, sales, analysts, admins, a super-user, and accounting. Externally, a shipper might want to provide access to vendors/suppliers, carriers/freight forwarders/brokers, and customers. After this is established, we figure out how many users will benefit from, or add-value to, accessing this TMS platform. We have implemented systems for companies with only 20 users, and for companies with 5,000 users.
Q: How do I start the process of getting a TMS?

A: There are few ways to do it.
But I would recommend collecting all of your freight spend and graphically displaying your transportation flows. Then, you should look for the broken transportation related processes within your organization. These two steps will help you identify and target the ROI opportunities. Then, you should begin building your business case for investing in a TMS. Do not underestimate the work that it will take to build that business case – you will likely get one shot to sell it internally, and you'll also use that business case to help software providers and implementers understand the problem they will eventually try to solve.
Think about a TMS with the perspective of "What is my biggest problem, and how much money will I save by fixing it?" Then, see how the different TMS platforms might solve it. If a TMS cannot accommodate your business rules or processes, then you need to think about revamping your processes; the tools are very mature now, so they should be able to replicate or improve your unique business requirements.