Arguably the biggest news at Microsoft Convergence 2014 in Atlanta surrounded the upcoming release of Microsoft Dynamics 365. Here, the Microsoft partner community had the opportunity to preview new functionality and products in the Microsoft Dynamics ERP family. This release is considered one of the largest in that the amount of code and new functionality included is more than what was included in the jump from AX 2009 to AX 2012. Below are three highlights of what we learned about some of the groundbreaking features and improvements that will be released as part of Dynamics AX 2012 R3 in May 2014.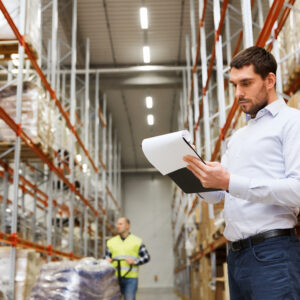 White Paper
Make the most of Microsoft Dynamics 365's Advanced Warehousing module and gain insight into the hidden treasures to unlock value.
Download
The Benefits of an Integrated TMS and WMS for Wholesale Distributors in AX 2012 R3
One of the many technological challenges facing manufacturers, distributors and retailers today is whether to select best-of-breed applications or a single ERP system that includes multiple integrated applications. While there are benefits to both strategies, AX 2012 R3 makes the decision to deploy a single ERP system, like Microsoft Dynamics AX, a no-brainer because of its new, fully integrated Transportation and Warehouse Management Systems.
The current IT landscape in supply chain execution is plagued by several factors that can negatively affect the viability of a company, including: lack of operational visibility, highly fragmented operations and disparate systems, the inability to support growth, and the declining ease of use of legacy systems. For these reasons, it makes good business sense to reduce the burden on IT departments by choosing a single ERP system that includes an integrated TMS and WMS.
1. The Capabilities of Advanced Transportation and Warehousing
While not an exhaustive list, here is a list of some of the key capabilities that will be available in the new transportation and warehousing modules within AX 2012 R3:
Transportation Management and Planning: Inbound/outbound planning, multi-shipment loads, shipment consolidation, split order planning, equipment definition and selection, load build capacity calculations

Additional functionality: Rating engines and routing guides, freight reconciliation, appointment scheduling

Warehouse Management: Purchase order receiving, inventory blocking and unblocking, sales order processing, wave process and item allocation, replenishment processing, picking, staging and shipping, cycle counting process, mobile device users and menus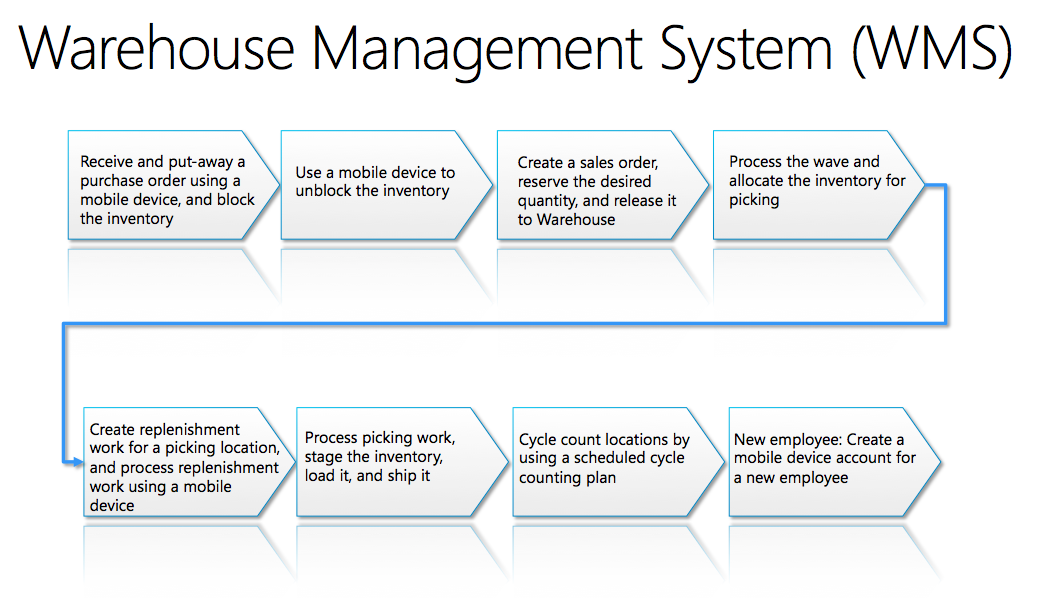 (A simple outline of the inventory flow process when controlled using the Advanced Warehousing functionality within Dynamics AX 2012 R3.)
Dynamics AX 2012 R3: A Game Changer for Omni-Channel Retailers
2. Microsoft's Vision: Omni-Channel Retail
Microsoft has a great pulse on the ever-evolving retail landscape, and by our estimation, they have put together an incredibly robust ERP solution for the retail industry. The retail component of Microsoft Dynamics AX 2012 R3 addresses the most pressing needs of retailers, while also having an eye towards the future of technology and the customer experience. Furthermore, the product in this upcoming release is tailor-made to specifically address the needs of omni-channel retailers.
Retailers are under constant pressure to perform in several areas of their operations, such as the need to improve customer service and loyalty, develop and maintain a connection with customers or to increase employee productivity, all while trying to remain agile enough to grow their business. With that in mind, Microsoft has identified key priorities for retailers to consider as they strive to become more efficient and agile businesses:
Mobility (it is no longer the exception): Consumers expect to be able to shop and buy from mobile devices at their own leisure.
Social curation: This involves taking information/inputs from social media and using it to have a real-time impact on inventory replenishment and assortment.
Cross-channel one-to-one shopper engagement; the concept of an "infinite canvas": The focus should be on creating a customer experience through multiple devices during the customer buying process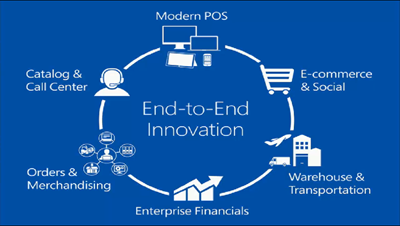 (Microsoft Dynamics AX 2012 R3 is a game changer for omni-channel retailers who require operational insight and visibility in order to effectively manage their supply chain.)
3. Key Retail Investments in Microsoft Dynamics AX 2012 R3
These are general descriptions of some of the more prominent components of R3 that offer functionality specific to the retail industry:
Mobility: Ability to create immersive mobile experiences anywhere, anytime, on any device enabling retailers to enhance shopping and store experiences
eCommerce and Social: Empowers retailers to offer consumers omni-channel shopping experiences, spanning various online channels, as well as social networks
Catalog and Call Center Sales: Provides a new channel to target customers via mail order catalogs and streamlines operations through fast order entry, assisted sales and order fulfillment
Other Notable Features: Kitting, pricing and promotions enhancements, assortment and catalog improvements, global gift cards, loyalty cards