What is a Labor Management System (LMS)?
A labor management system is a supply chain solution that calculates the expected time a task should take, provides real-time feedback and measures and reports effectiveness. It is important to note that this is a people-based program, not merely an IT project.
An LMS is geared toward determining the Preferred Work Methods (PWM) in a warehouse, which describe how to conduct the steps to complete processes or Standard Operating Procedures (SOP). The SOP is the "what" while a PWM is the "how." PWM are not meant to replace SOP.
In the creation of an LMS, past company performance and metrics are reviewed and expectations are established in order to form a reasonable baseline. The advantages of an LMS are that they are easy to implement and quick to provide a baseline of reporting; however, the disadvantages are that those baselines are extremely sensitive to seasonality (e.g., a high volume holiday season skews monthly averages throughout the rest of the year), they do not account for process improvement changes and they cannot hold workers accountable.
Why is a Labor Management System needed?
Facilities operate at 60-70 percent of their potential without an LMS. Often this is because metrics are not in alignment with company expectations; there is a lack of clear expectations or goals; there are no formal methods in place; there is a lack of timely feedback to workers; and training programs are lacking.
From a management perspective, an LMS is needed to accurately forecast, budget and plan for labor and material requirements as well as to improve the overall efficiency of an operation. At the supervisor level, an LMS is needed to execute the work that is planned and to determine the performance of the facility, job, or people. Finally, at the employee level, an LMS is needed to know how to perform a task and to know how long a task should take.
Companies should consider an LMS because it is very low risk; it is a non-mission critical application. LMS provide low pain to high gain, with a rapid ROI. LMS are also highly sustainable and require minimal maintenance compared to WMS/TMS.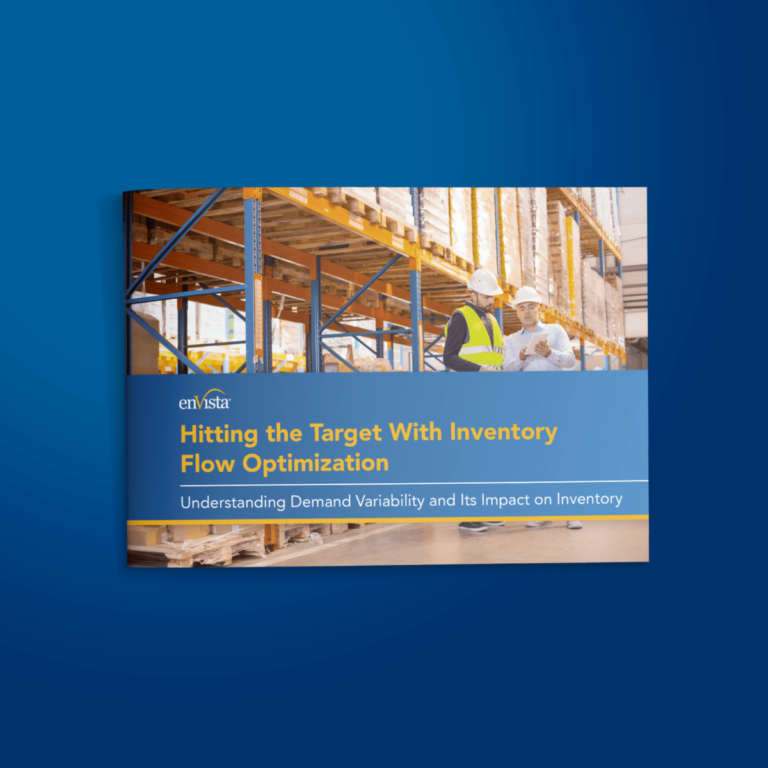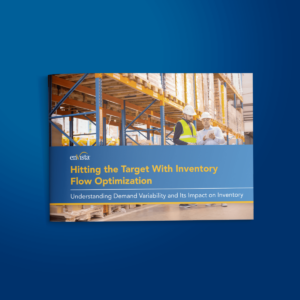 White Paper
Gain insight on demand variability and its impact on inventory – and how to create optimal inventory flow.
Download
Labor Management System Benefits
An LMS delivers a strategic framework for Lean process improvement. These systems aid in the elimination of non-value added tasks within your labor supply chain. There is increased individual and team performance, up to 30 percent productivity improvement. LMS also lead to reduced labor costs and increased profitability. These benefits begin to accrue for some organizations in as little as 12 weeks from implementation.
Generally speaking, Labor Management Systems also benefit companies with improved manpower planning and scheduling, reduced dependency on temporary labor, reduced overtime, improved customer service and optimized use of systems and equipment. Employees tend to be more motivated and have clearer goals thanks to feedback offered by supervisors and the LMS. There is reduced variability of task performance, improved employee morale and retention, and enhanced communication between employees and management.
Productivity tends to increase because people do not mind being measured. They are comfortable being measured against a work standard as long as they know it is fair and accurate. People like goals and feedback; they want to know how they are performing against their goals and against their peers. People find this acceptable because they want to be successful and being recognized is self-gratifying.
Points to Remember
Labor represents the largest cost in operating a distribution center.
Distribution centers operate at 60 to 70 percent of their potential without an LMS.
There are four components to LMS software applications.
LMS is relatively low risk with a "low pain" to "high gain" return on investment.
Typical LMS improvement is 10 to 15 percent resulting in a mere one-year payback period.
The duration of an LMS project is dependent upon the type of standards developed and the vertical market of the company.
LMS projects are people oriented, not technology oriented.