In a competitive environment where data is the new currency, the company with the best business intelligence (BI) usually wins. Bringing together different data sources ranging from customer data to macroeconomic factors to company financials, businesses that are best able to collaborate using keen insights from data make better decisions with greater resiliency and agility. That's a big reason why 83 percent of enterprise executives are pursuing big data projects, according to Forbes. Unfortunately, if BI were easy, more industry-leading companies would have done it already.
Below are a few challenges many organizations face in the adoption of BI
Lack of Alignment on a Company-Wide Data Strategy
For too many businesses, deciding on a company-wide data strategy can be too complex, as data "owners" dig in their heels and resist change. Justifying investment in business intelligence enablers can be difficult in the face of more urgent (but not more important) investment areas.
Difficulty With Implementation
Even when BI investment strategies align and projects move forward, challenges often arise in implementation. Stitching all the different data sources together isn't nearly as easy as expected. Executive sponsorship, staff changes and lack of a committed leadership "champion" can all make implementations more difficult than anticipated. Sometimes third-party implementation partners over promise and under deliver.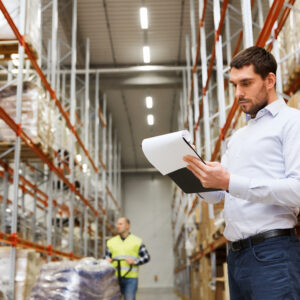 White Paper
Make the most of Microsoft Dynamics 365's Advanced Warehousing module and gain insight into the hidden treasures to unlock value.
Download
Poor Data Quality
Then there is the issue of data quality. Data quality often varies widely department by department. Gartner estimates that the average cost of poor data quality on businesses amounts to anywhere between $9.7 million and $14.2 million annually. In the U.S. alone, bad data is estimated to cost more than $3 trillion per year.
Poor Integration and Slugglish Database Performance
And even when the stars align, data quality is good and the data integration is moving forward, run-time technical issues can arise. Poor integration and sluggish database performance can make your most visible executive dashboards slow to refresh. Sometimes the numbers look funny to your organization's key stakeholders, causing every generated report to be heavily scrutinized.
Slow User Adoption
That can lead to user adoption issues. Today's users expect to benefit from self-service analytics without having extensive technical expertise or calling IT or a business analyst. But in reality, this concept of "data democratization" is a myth for too many companies. Sometimes the mobile user experience is a fraction of the big-screen experience as user interfaces try to cram too much information in too small of a footprint.
Lack of Data-Driven Culture
The related lack of a "data-driven culture" can be a critical barrier. Many organizations are hardwired to make decisions based on anecdote, history, senior executive experiences and sometimes even the most recent conversation with a customer. The effective use of BI requires a collective belief system comprised of employees who truly value, act, support, and encourage the use of data-based insights to improve decision-making.
As these challenges proliferate that promised 'single version of the truth' drift miles away. Stakeholders begin falling back on old habits- allowing multiple, massive spreadsheets (under various states of revision) to proliferate across the enterprise.
If any of these challenges seem familiar, your organization is not alone. According to a Forrester Total Economic Impact™ analysis on The Total Economic Impact™ Of Microsoft Power BI, there are three main challenges driving Power BI adoption:
Previous data analytics solutions impeded business transformation initiatives. Interviewed companies wanted to transform through increased use of data analytics. Their prior solutions could not provide users with the information they needed to be successful in their jobs. Transformation also required a culture change to become a data-driven organization.
The existing data analytics team could not support data-democratization growth. Moving to a data-driven culture means that there are many more requests for data-related projects. The existing, centralized IT/data analytics teams could not support this growth without adding a lot of additional people, which was not feasible.
Previous solutions were too limiting in features and expensive to expand usage. Prior solutions had very high seat license costs and/or maintenance contracts. Some also required costly upgrades every few years, and until the upgrades were completed, the solutions did not deliver the latest data analytics capabilities.
If any of these challenges resonate, it may be time for a different approach to business intelligence. enVista's business intelligence consulting team can help you find a BI solution that meets current and future needs. We can help with the entire process of selecting business intelligence tools, from scheduling and hosting demos with different vendors to create a custom framework for vendor selection. enVista also helps clients with the development and integration of BI platforms, and we help to train and nurture a true data culture to ensure adoption and long-term success.