As companies seek to improve productivity, collaboration and growth, many industry leaders are moving to Microsoft Dynamics 365. Not only does Dynamics 365 have seamless integration with other Microsoft products including the Office Suite, Power BI, Power Apps, Power Automate and more, but it also includes strong functionality for warehouse, retail and call center environments. A Forrester Consulting Total Economic Impact™ (TEI) study found a potential return on investment (ROI) of 60 percent that enterprises could realize by deploying Microsoft Dynamics 365 for Finance and Operations.
4 Key Decisions to Consider
Before undertaking the move to Dynamics 365, there are several key considerations all businesses should carefully evaluate:
1. Identify All Custom Software Can Be Retired
Moving to Dynamics 365 offers a huge opportunity to turn a page on custom software and use the powerful functionality built into Dynamics 365 to support the vast majority of business processes. Doing so ensures the business is using proven, leading practices that can be supported for the long haul. Custom software should be identified upfront, compared to standard functionality in D365, and a strategy for replacement put in place.
2. Identify Needed Best-of-Breed Software for D365
When evaluating how to leverage the capabilities within D365, it is also important to explore the constellation of best-of-breed applications available on AppSource for D365.
These applications are certified, tested and proven, offering powerful leading industry practices while avoiding the challenges of custom software.
3. Choose the Right Type of License Agreement
Users have choices when it comes to licensing Microsoft clouds, with options for pricing and capabilities designed for flexibility. How can an organization choose what is best for its unique situation?
As a rule of thumb, organizations with more than 500 users are better off using an enterprise agreement (EA), whereas smaller businesses needing more flexibility should consider the cloud service provider (CSP) agreement. However, every business is different, and enVista collaborates with clients to help make an informed decision based on specific business needs.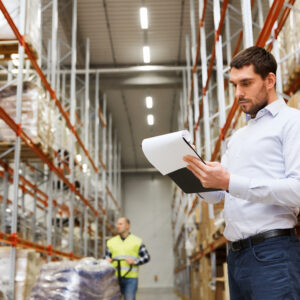 White Paper
Make the most of Microsoft Dynamics 365's Advanced Warehousing module and gain insight into the hidden treasures to unlock value.
Download
4. Choosing the Right Partner
Finding the right partner to help guide and or implement a transition to Dynamics 365 is one of the most important decisions a company can make. Some key criteria to consider include:
Software Expertise – Many independent software vendors (ISVs) and value-added resellers (VARs) claim to have the right software expertise, but too few have the right certifications. enVista, for example, is a Gold-Certified partner on all three Microsoft clouds: Azure, O365 and D365.
Industry Expertise – With today's integrated supply chains, look for an implementation partner with extensive industry expertise in manufacturing, retail, unified commerce and distribution. Such a partner will be able to review existing business processes end-to-end, find ways to optimize them and provide best practices moving forward.
Cultural Fit – ERP transformations can be long-term endeavors that tax the energy of even the most seasoned professional. Having an implementation partner that is ethical, professional, customer-centric, innovative and willing to help make tough decisions as a true trusted advisor is the key to success. As businesses consider potential implementation partners, the spirit of true collaboration and mutual success is critical.
Conclusion
As businesses look for help in making these decisions or moving forward with a transition to Dynamics 365, enVista is ready to help. enVista combines strong Dynamics 365 consulting services, a 97.6 percent customer retention rate and unparalleled industry experience across manufacturing, retail, commerce and logistics.