Companies need to find ways to make their supply chains more efficient and flexible, while also keeping costs down. This means being able to provide the right amount of product to customers in the right place and at the right time.
Addressing these challenges today is not possible without looking at and optimizing your company's supply chain strategy. Today's market is constantly changing. A supply chain planning strategy that considers your network's entire end-to-end structure and capabilities is crucial to your business's short- and long-term success.
Below, you'll learn more about what supply chain strategy is and find out how implementing the right supply chain network strategy can benefit your business and customers by increasing supply chain efficiency.
What is Supply Chain Strategy?
A supply chain strategy is the overarching plan that an organization uses to manage the flow of goods and services, from sourcing raw materials to delivering products to customers. It outlines the key processes, technologies, and partnerships that the organization will use to optimize the efficiency and effectiveness of its supply chain.
There are several different components that make up a supply chain strategy, including:
Sourcing: This involves identifying and selecting suppliers, as well as managing the relationships with those suppliers to ensure that they can meet the organization's needs in terms of quality, cost, and delivery.
Logistics: This includes managing the movement of goods and materials through the supply chain, from the point of origin to the point of consumption. This can include transportation, warehousing, and inventory management.
Production: This includes the processes and technologies that are used to turn raw materials into finished goods. It can also include managing the flow of goods through the organization's own production facilities.
Distribution: This involves getting the finished goods to the customers. It can include managing the organization's own distribution centers, as well as working with third-party logistics providers (3PLs) and other partners to deliver products to customers.
Customer service: This includes managing the relationship with customers, including taking orders, providing after-sales service, and handling returns and complaints.
The ultimate goal of a supply chain strategy is to align all of these components to create an efficient, cost-effective, and responsive supply chain that can meet the needs of customers and the organization.
It's important to note that supply chain strategy is not a one-time decision, it's an ongoing process and review, new trends, technologies, competition and other factors may require adjustments and refinement.
Why Is Supply Chain Strategy Important?
With ever-changing customer demands, a well-developed supply chain execution strategy is more important than ever to have in an organization's short- and long-term business plan. Today's market requires organizations to have adaptable, agile supply chains to maintain customer satisfaction. Without an integrated and agile supply chain management strategy, the supply chain can quickly negatively impact your business's bottom line.
Adopting the right supply chain planning strategy can help you reduce costs, improve customer service, and support your business goals. It can also help you understand your historical data, know where your inventory is, and adapt to changing demand.
What to Consider When Developing Your Supply Chain Strategy
There are five key capabilities to consider that will help give you an inclusive view of your end-to-end network when beginning to develop your supply chain strategy:
Supply Sense: What's possible in your supply chain
Supply Response: Operations that make things happen, such as manufacturing and asset management
Deciding and Committing: Orchestrating your end-to-end capabilities
Demand Sense: Learning, knowing and monitoring what your customers want
Demand Response: Order fulfillment processes that help give customers what they want
To develop your optimized end-to-end supply chain strategy, it is critical to develop and integrate all five of these capabilities.
Where Can You Optimize Your Supply Chain Strategy?
Within the capabilities mentioned above, there are several areas you can look to optimize your supply chain. From your supply chain design to your workforce management, optimizing and building strategies around the following areas of your supply chain can make significant impacts on your business and its customers.
Supply Chain Network Design
Supply chain network design, also known as strategic planning, uses simulation tools to replicate a company's inbound and outbound transactional data. This type of supply chain network strategy is used to understand the cost and time it will take to deliver goods to the market.
Demand Planning
Meeting service requirements and sales targets requires you to consistently offer the right product, through the right channel, at the right time, place and price. To do so, you need to have the right demand forecast planning tools at your disposal.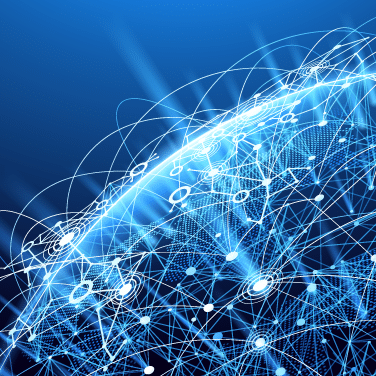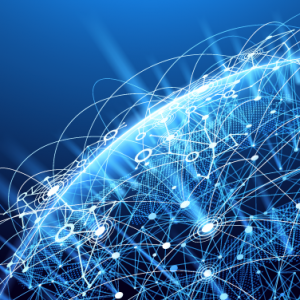 White Paper
Discover the six questions your company should ask when considering a supply chain network strategy update.
Download
Inventory Optimization
Proper inventory management helps you determine the best product position in your network to maintain service levels while reducing overall holding costs. This helps you to understand your cost of inventory relative to the sales of your product. Inventory optimization, or product flow optimization, also helps your business by:
Improving inventory turns
Reducing capital risks
Reducing distribution center storage requirements
Sales and Operations Planning
Sales and operations planning is the process by which a business achieves long-term synchronization across every stage of the supply chain. Through careful planning and execution, businesses should be able to align objectives across departments while matching consumer demand with supply from manufacturers.
Workforce Management
Labor accounts for some of the most significant portions of operational costs in any organization. Organizations can help to optimize their workforce operations by implementing Lean processes, new labor management systems, engineering or creating labor standards or training their workforce.
Supply Chain Network Strategy Examples
Below are just a few strategies you can incorporate into your overall supply chain network strategy:
Incorporate demand forecast-driven strategic planning and operating models. Supply chain executives and teams can take immediate and more automated action in adjusting their supply chain as demand-prediction capabilities and modeling continue to expand.
Build an adaptive and agile supply chain. As customer demand changes, supply chains are under more stress than ever. A flexible, agile supply chain makes it easier to adjust to changes in supply and demand.
Optimize product development and management for supply, manufacturing and sustainability. Integrating your product design and management with your supply chain manufacturing and sustainability processes can improve your product's overall time to market, increase product revenue, and reduce expenses.
Align your supply chain with business strategy goals through integrated sales, operations, and corporate business planning to increase your business' agility and execution.
Embed and make sustainability a priority in your supply chain operations to help incorporate responsible environmental and social practices.
Adopt emerging technologies to ensure reliability and predictability with product supply to minimize product costs.
Get Started with Your Supply Chain Strategy Today
In conclusion, a well-optimized supply chain strategy can have a significant impact on a company's bottom line by reducing costs, improving customer service and supporting business goals. By considering all five capabilities of a supply chain and optimizing areas such as supply chain network design, demand planning and inventory optimization, organizations can ensure that their supply chain is agile, efficient and effective. If you are looking to improve your supply chain and ensure success in today's market, our supply chain consulting experts are here to help. Get in touch with us today to learn more about how we can help you achieve your goals.
Let's have a conversation®.