When shippers are investigating root causes of transportation cost increases over time, fuel can often be overlooked. This does not mean fuel costs are left out of cost models or projections, but that they can be viewed as static or non-strategic costs. While shippers may not have needed to pay as much attention to fuel costs in 2020 due to low fuel prices resulting from COVID-19, 2021 has brought them back to the forefront.
According to the U.S. Energy Information Administration (EIA), U.S. gasoline/diesel prices, as of March 30 2021, increased for 17 consecutive weeks (the longest consecutive price increase since 1994). While the rate at which both gasoline and diesel prices are increasing may have flattened out, with prices respectively hitting $2.89/gallon (gasoline) and $3.14/gallon (diesel) in week 18 (5/3/21 – 5/9/21), significant declines are not in the forecast. Jet fuel has followed a comparable trend line, with prices hitting record lows in 2020, spiking at the beginning of 2021 and generally flattening out in April and the beginning of May.
One caveat to the flattening out of gasoline and diesel prices is the recent cyberattack on the Colonial Pipeline, which provides 45 percent of the fuel consumed on the east coast of the United States. As of May 13, 2021, Colonial Pipeline has resumed operations but not without notably impacting fuel prices. "That's still significant enough to make a difference," said Bob Yawger, Director of the Futures Divisions at Mizuho Securities. "This just shows how fragile the situation is."
What Do These Price Increases Mean for Shippers?
Fuel price projections are dependent upon consumer demand patterns and OPEC+ production strategy/restraints, both of which are unknown coming out of COVID-19. However, the EIA projects a slight decline in gasoline prices for peak summer travel to $2.78/gallon (diesel at $2.96/ gallon) and, if prices follow historic patterns, its projections show the overall 2021 fuel price averaging out to be around $2.66/gallon. These projections, if realized, would put shippers in a comparable position to 2019, where the price of fuel averaged out around $2.69/gallon (gasoline) and $3.05/gallon (diesel).
Assuming 2021 fuel prices will generally reflect 2019 trends, some modal projections can be made:
Parcel:

UPS: In 2019, UPS Ground Fuel Surcharges averaged out to be 7.22 percent and Air Fuel Surcharges averaged 7.34 percent.
FedEx: In 2019, FedEx Ground Fuel Surcharges averaged out to be 6.95 percent and Air Fuel Surcharges averaged 7.20 percent.

Freight: Projecting or reviewing aggregate freight fuel surcharges is more difficult than parcel because the market is shared by many more players and fuel is often blended in with freight charges. This means there are not centralized indices to track fuel surcharges over time like there are for the major parcel carriers. With this in mind, other methodologies were deployed in order to make projections for both less-than-truckload (LTL) and truckload (TL). For LTL, the tables containing fuel surcharge percentages of multiple major carriers were averaged out to make projections based upon the 2019 average diesel price. For TL, the American Transportation Research Center's 2020 annual report covering the operational costs of trucking was referenced to find the average fuel cost per mile.

LTL: Using the fuel tables from each of these major LTL carriers and the estimated $3.05/gallon for diesel (2019 average), the average Fuel Surcharge percentage is projected to be 24.64 percent.
TL: Using data from the American Transportation Research Center's (ATRI) annual report covering the operational costs of trucking, the average fuel cost/mile in 2019 was $0.396.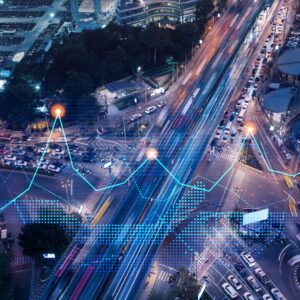 White Paper
Gain insight into strategic vs. tactical sourcing and how placing transportation procurement into these categories can reduce the complexity.
Download
How Can Shippers Mitigate the Impact of Fuel Surcharge Increases?
Because most fuel surcharges are calculated based upon a percentage of the freight cost (truckload as the exception), the best way to lower fuel surcharges is to lower overall freight spend. There are several strategies shippers can take to achieve this:
Optimize Parcel Service Level Usage: Optimizing service level usage (i.e. migrating expedited/air volume to standard/ground in areas with comparable transit times or using more economical expedited services) can lower overall freight costs. In instances where air volume can be moved to ground, fuel surcharge percentages can be reduced as well. Two creative strategies to achieve this could be rebranding standard shipping as "green delivery" and/or using generalized customer-facing shipping options based upon transit times rather than specific service levels.

Next Steps: enVista's transportation consulting and strategic sourcing group can help guide shippers of all kinds through optimizing their carrier contracts and network design. On average, shippers that actively engage in transportation cost reduction strategies such as strategic sourcing and LTL consolidation save between two and 20 percent on their annual transportation spend.

Consolidate Shipments: This strategy, commonly used for commercial parcel or LTL/TL shipments, can be simple in theory and more complicated in practice. At a high level, shippers could work with their commercial vendors to establish a weekly shipment cadence where all orders are consolidated and sent together, rather than in multiple shipments throughout the week.

Next Steps: enVista has one of the most experienced freight consulting teams in the business, with over 20 years of experience helping shippers achieve the most efficient and effective freight network possible. Whatever the industry, size or complexity, enVista's team can ensure your freight dollars are well spent.

Optimize Inventory Placement: For shippers with multiple warehouses or distribution centers, optimizing inventory placement (i.e. ensuring product can be shipped out of the closest location to the customer) can help lower overall transportation rates for both parcel and LTL/TL.

Next Steps: enVista's industry-leading supply chain network design practice can assist shippers with inventory optimization, Lean process improvement, transportation management, facility design and solutions implementations to deliver a solution that is both fact-based and enables the competitive goals of the business.

"Ship Less Air" – Reduce Dimensional Weighting: An area often overlooked in cost optimization is box size selection. Parcel carriers have a process called "Dimensional Weighting" that increases the billed weight, and therefore base rate, for items shipped in larger boxes to accommodate for the space in the truck/plane they take up. For some items this is unavoidable, but for items not placed in the optimal box, cost savings can potentially be achieved on base rates and therefore fuel surcharges through the selection of proper packaging.

Next Steps: One of the best ways to ensure orders are being sent out in the most cost-optimal fashion is to have full control and visibility into the orders themselves. This is where enVista's Forrester-recognized order management system (OMS) comes in. enVista's market-leading OMS platform optimizes omnichannel order management/orchestration and delivers the enterprise inventory visibility required to unify commerce.
With variable fuel surcharges for 2021, shippers must pay close attention to their overall freight spend to mitigate fuel surcharge increases. From optimizing parcel-level usage to consolidating shipments and beyond, enVista can help ensure your transportation network is optimized for maximum cost savings.