Shippers today are feeling the pressure from both customer and carrier more than ever. While we live in an age where same day delivery and free shipping have become an expectation from the customer, we also live in a time where dimensional weighting and quarterly accessorial increases have become a reality from the carrier.
Although this may seem like a losing battle, there is hope. Relying on proactive rather than reactive analytics, and the ability to make specific actionable call outs from these data sets, will be key to navigating the ever-changing shipping landscape, both now and in the future.
Reactive vs. Proactive Analytics
Reactive analytics refers to analytics that are looking backward where insights are drawn from historical data rather than real-time data. Proactive analytics help companies, and specifically shippers, see what's happening in real-time so effective decisions can be made before it's too late to correct.
In the past, companies largely relied upon diagnostic or reactive analytics. They would ask "why did this happen?" and be able to examine the data to find an answer. While that is informative, it doesn't do anything for the company who discovers in June that their Q1 transportation spend was off by hundreds of thousands of dollars because packages were being shipped incorrectly.
In recent years, analytics capabilities have drastically increased. We've moved from descriptive (what happened?) to diagnostic (why did it happen?) to predictive (what will happen next?) to prescriptive (what should we do?) all the way to proactive analytics.
Proactive analytics focus on data in as close to real-time as possible, allowing shippers to catch problems before they can cause serious damage to their bottom line. The good news is if you have access to paid invoice data from either a third-party audit and pay company or an internal source, you likely have the ability to run proactive analytics as well.
So how do you turn this invoice data into insight using proactive analytics? We offer 4 tips to consider when making the move to proactive analytics.
Tip #1: Adjust Your Data Criteria To Account for the Nuance of Real-Time Analytics
When dealing with real-time data, you will often find yourself working with incomplete data sets. The reality is that most carriers do not invoice as soon as a package has shipped. Therefore, when evaluating a recent time period, you must consider the fact that not all shipments from that week have been invoiced and adjust accordingly.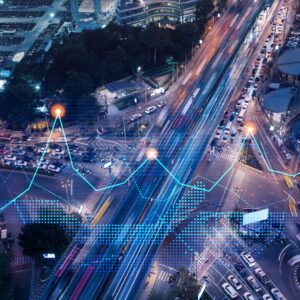 White Paper
Gain insight into strategic vs. tactical sourcing and how placing transportation procurement into these categories can reduce the complexity.
Download
Tip #2: Choose Carriers with Consistent Billing Cycles
The best proactive analytics come from carriers with consistent billing cycles. The good news is that many carriers, including most of the large parcel carriers, adhere to this type of billing. Consistent billing cycles ensure that you are comparing similar data sets week over week.
Tip #3: Select the Appropriate Metrics to Analyze
As previously discussed, proactive analytics involves using partial and oftentimes fluid data sets. Therefore, using the correct metrics is crucial.
Since you will be running your analytics based on invoice date, the data contained during each time period is based on what the carrier invoiced, not necessarily what you shipped. Therefore, stay away from "Total" metrics. Comparing the total spend invoiced last week versus the week before will not show you anything reliable as these totals reflect only what the carrier got billed during that week, not your actual business activities during that week.
Examples of these types of metrics include, but are not limited to:
Percentage of total spend made up by accessorial charges
Percentage of packages where dimensional weighting was applied
Percentage change in the difference between average billed weight and average actual weight of packages
Percentage of packages affected by a certain charge type
Percentage of package shipped to a certain zone
Metrics like these show the relationship between two data sets that are similar but not exact. This will allow you to identify cost-driving trends without throwing up unnecessary red flags. Sure, the carrier may have invoiced a large dollar amount of residential fees last week, but maybe the percentage of your total spend that these represent is identical to the period before.
Tip #4: Choose a Tool That Will Help Give Contextual Insight into Your Data
There are four main factors that influence the cost of a shipment:
Service level commitment
Distance the package travels (zone)
Package weight and dimensions
Surcharges and accessorials
Trends in your data are caused by two main factors: Changes to your shipping behavior and changes to the carrier's billing standards.
Each change you see in your data has a reason behind it. High level metrics such as spend, cost per pound and cost per package are excellent indicators. In fact, changes in these types of metrics are what you should expect to find when running proactive analytics.
However, don't stop there.
If you discovered that cost per package is increasing week over week, what would you change about your shipping habits? Who knows? It's not specific enough.
You need a tool that allows you to keep asking questions (and getting the answers), through the many complicated layers of transportation spend in order to drill down exactly why things are happening.
Conclusion: How enVista Can Help
enVista has specialized in transportation analytics for nearly two decades and can provide contextualized insight into optimizing your transportation network and ways to reduce your transportation spend through our freight audit tool, myShipINFO and advanced transportation analytics capabilities.
Have questions about reducing your transportation spend or proactive analytics? Reach out to start the conversation!